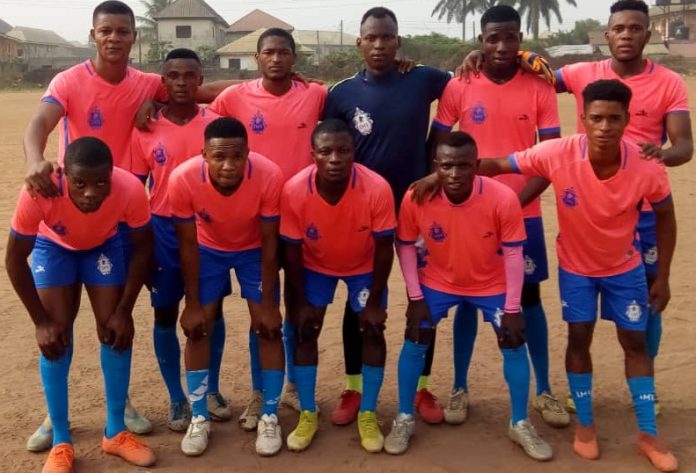 One of the fastest rising football club in East of the n
Niger, FirstMahi FC of Owerri is set to debut in this seasons Nigeria's Nation Wide League otherwise known as NLO.
According to a report emanating from the clubs media, the youth full side who has also registered for this years Federation Cup (Aiteo Cup) has been drawn to play at the Umuahia Centre of the league were they are scheduled to do battle with 6 other clubs.
According to a release by the Nation Wide League board on the centres for this seasons NLO 2 league competition, FirstMahi FC has been zoned to compete with 7 other teams for a place in the leagues play off later this month at the Umuahia Centre.
Other teams in the centre include; Ebonyi United FC, Salt City FC of Ebonyi, ALGON Boys FC of Akwa Ibom, Clement Praise FC Oron, Olegacy FC of Akwa Ibom, Safe African Child of Imo and Fresh Talent FC of Akwa Ibom state.
Meanwhile, the Ngor Okpala Center here in Imo state will house the following teams; Diamond Stars FC of Abia, WillBros FC of Rivers, Dolphins FC Academy of Rivers, Dona Stars FC of Abia and INGAS FC of Enugu.

Imo YSFON U-15 Memorial Football Competition Results:
9/5/22 – Mon
Taye FC 5-0 Legit FC
10/5/22 – Tues
Talented FC 1-1 Golden FC
11/5/22 – Wed
Ekwueme FC 1-3 Chika FC