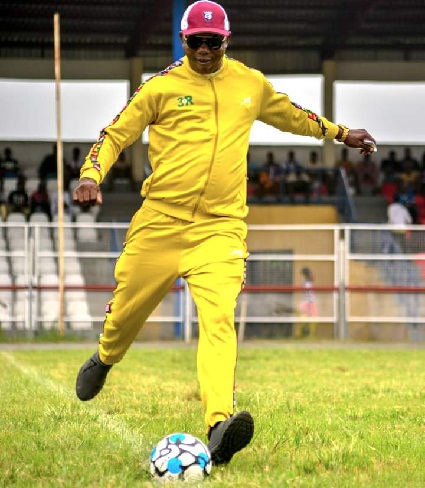 ..Halts Metu's Clandestine Plan against Basketball Chair
There was a wind of fresh air, relief and peaceful atmosphere in the Imo Sports Commission following the timely intervention of the Sports Commissioner, Hon Dan Chile Ogu
Trumpeta sports dek correspondent who was at the Dan Anyiam Stadium on Tuesday learnt that the lingering issues that has bedeviled the state's Sports Commission was resolved as the Commissioner for Sports, Hon Ogu timely waded into the brewing crisis.
The paper further gathered that peace has been restored after the meeting between the members of the Sports Associations, the State Sports Commission Management headed by the Director of Sports, Mr Emmanuel Metu with the sports Commissioner, Hon Ogu.
Acvording to an eye witness who monitored the proceedings but pleaded for anonymity;
"Hon. Ogu, who after listening to the two bodies decided to maintain the rules governing Sports Associations which gives right to them (Associations) to pick their Chairmen and board members of the various sports associations in the state.
He however stopped the plan to inaugurate new association, members hand picked by the Director of Sports, Mr Metu.
Trumpeta also observed around the sports stadium community shortly after the meeting that majority of the staff including sports secretaries, coaches and the union members of the commission were visibly seen jubilating over the Commissioner's decision to stop the DS from carying out vindictive actions they alleged he planned against those in his bad book before his retirement.