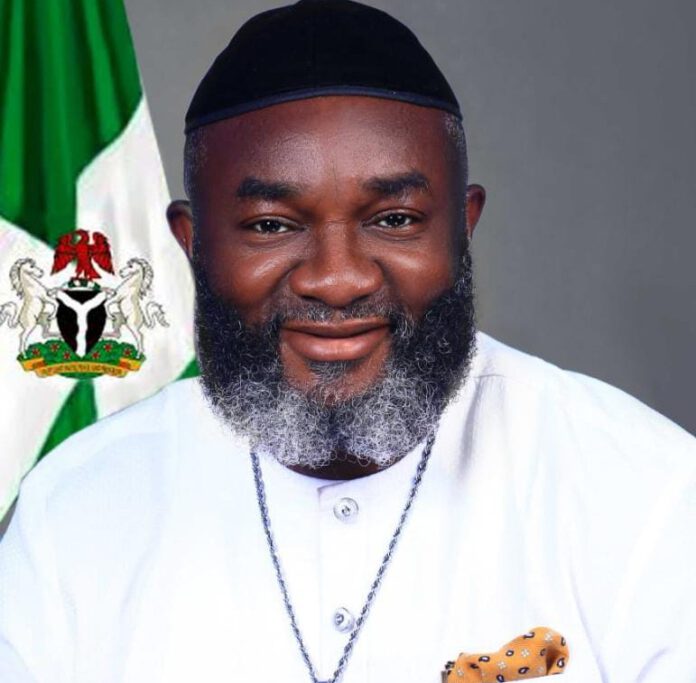 .. As Prince Ogbonna Attracts Exposure for Talented Youths
..Barcelona, Valencia, Real Madrid, Chelsea Scouts To Feast On Budding Talents
Courtesy of the Executive Chairman of Imo State Sports Commission, Hon Prince Onyewuchi Ogbonna, the long held dream by many talented Imo Football playing youths to be exposed to  lucrative careers in the beautiful round-leather game of football, will soon be achieved.
The excessive youthful energies and the abundant talents in Imo State appear set for gainful exploitation. An estimated thirty (30) Imo youths are sure to benefit from the maiden European Talent Hunt Exposition which is billed to hold in Valencia, Spain this year.
In line with the good human resource development disposition of the 3R Government of Shared Prosperity under the pragmatic leadership of HE Dist Sen Hope Uzodimma, the workaholic Executive Chairman who toured Europe on his assumption of office has secured the necessary invitations for some talented Imo youths to showcase their budding talents before an international arena.
World class football teams like Barcelona FC, Real Madrid FC, Valencia FC, are already also arranged to scout on the Imo Youths who are being currently discovered from all the 27 LGAs of Imo State. Imo Youths who have been selected and those who are yet to be so selected shall be called to Imo Sports Commission Camp ahead of the arranged top friendly encounters in Valencia, Spain.
Hon Prince Ogbonna had the following to say; "The Governor of Imo State is passionate about the harnessing of our abundant youthful human resources. We have the State Governor's mandate to engage our youth, expose their enormous talents and make them useful to themselves, to their families and to the State. This is what I am bringing to the table. Yes, we have secured the invitations to our Youths to showcase their talents and be exposed to top-flight football clubs who shall be shopping for good legs. I have no doubt that this will meet the Governor's expectations from the Commission and for the benefit of our teeming youths."
Ambassador Ogbonna assures that this international exposure will be a continual process. He urges Imo Youths to shun violence and embrace the available channel offered by the Imo Sports Commission. "The opportunities here now are rare. Let's make the most of them", he concluded.
This maiden Valencia trip is billed for May, 2023.