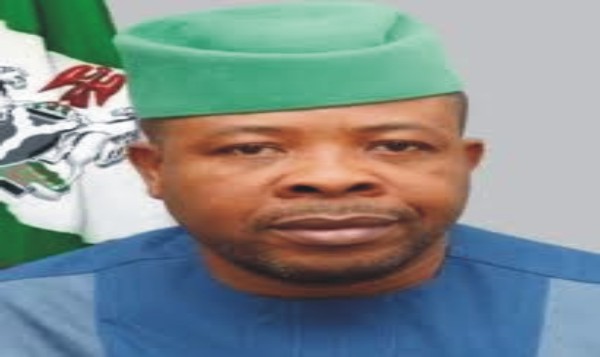 .To Brief Followers On Next Move
It is no longer news that a former Governor of Imo State, His Excellency, Rt Hon Emeka Ihedioha, has pulled out from participating in the Governorship primary of Peoples Democratic Party, PDP, Imo State, billed for April 11, 2023.
The news of Ihedioha's decision was like a thunderbolt which shook the entire Nigeria, as the story dominated the Headlines of Newspapers across the country.
In a letter dated 27th March, 2023 and signed by Ihedioha himself, the former Deputy Speaker of House of Representatives stated that after celebrating his 58th Birthday which came on Friday "I had cause to reflect on so many things, including the state of Peoples Democratic Party, PDP".
He said that as a member of PDP since 1988 he had aligned himself to the request made by the party's National Working Committee, NWC that a consensus should be  reached in producing the Governorship candidate of Imo PDP, following the various wrangling, prior to and post, the General Election which cost a lot of bad bloods within the PDP.
He therefore agreed that considering all the options available, he decided to step aside from the Governorship primary of the PDP.
"I have elected to make a personal sacrifice of withdrawing from further participation in the process leading to the emergence of the gubernatorial candidate" he disclosed.
Ihedioha said that the decision to withdraw from the race was not easy adding that "many of those who have on their own, already started mobilizing for me in Imo State will be disappointed".
Meanwhile, other sources close to the PDP National Office said that Ihedioha in this issue having remained popular in Imo, and losing his office as Governor after seven months through a controversial court verdict, the only way for PDP to pay him back was to ask him to represent the party again in the 2023 Governorship race "without a tortuous exercise called primary, already determined by the National Working Committee NWC", a source told Trumpeta.
Another source said that Ihedioha's challenger in the race, Senator Samuel Anyanwu, (Sam Daddy) who is presently the National Secretary of PDP has refused to vacate his seat and contest for the Governorship.
"Therefore screening himself, signing his own forms, sending those who will conduct the primary in Imo as Secretary".
What will come out from such an Examination, where the student is both the Principal and the Examiner?" Trumpeta was asked.
Meanwhile, the former Governor has not yet told his numerous followers the next action to follow.
However, sources said that Ihedioha will remain in PDP with his teeming admirers.