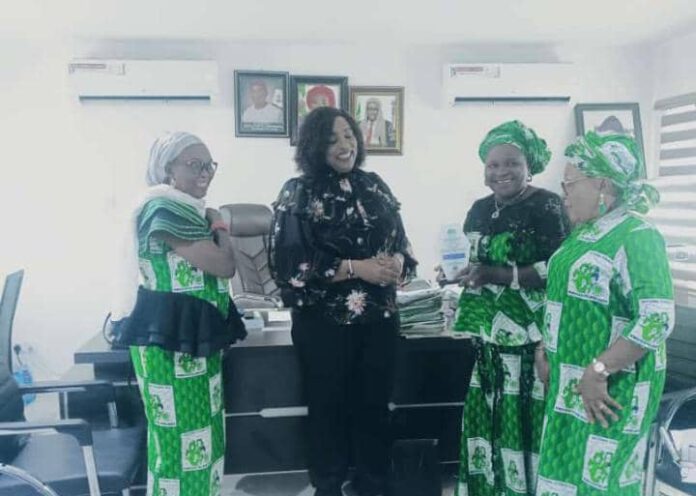 By Onyekachi Eze
In recognition of her roles in the welfare and promotion of women and girls' rights, the National Council of Women's Societies, NCWS has honoured the Clerk of the Imo State House of Assembly, Mrs. Chinelo Adaora Emeghara Esq.
The women who considered her numerous contributions to gender equality and stability considered her worthy of honour.
As a follow up to their event held earlier this year which the award recipient was unavoidably absent, the executive paid her a visit at the Imo State Assembly complex to officially hand over the award to her.
The Chairperson, Lady Stella Anyacho in her presentation affirmed her worthy of the position she occupy, especially in her diligence to duty.
She congratulated her for being the first ever female substantive Clerk Imo State House of Assembly had produced.
The women didn't mince their words in acknowledging all that Emeghara has been doing for the defence of women and the girl child, moreso in her support for bills and motions as presented by the state lawmakers which tends to enhance gender equality.
The VAPP Law which the 9th Imo Assembly passed into law received their kudos as well.
She was attributed as a worthy mother of emulation.
Responding, Barr. Chinelo Emeghara thanked them for the show of love.
She stated that the honour would spur her into doing more for humanity, and never to derail in her duties.
Meanwhile, the National Council of Women's Societies is a Nigerian non-governmental and non-partisan women's organization composed of a network of independent women organizations in Nigeria binding together to use NCWS' platform to advocate gender welfare issues to the government and society.