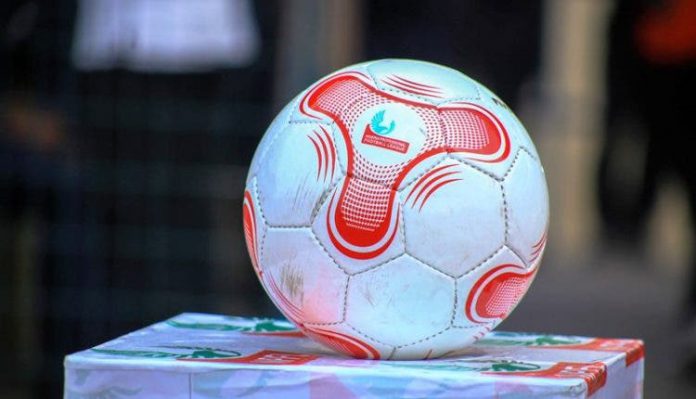 Platinum Football Club of Uvoro Mbaise this evening staged a comeback in the Mbaise Nation Football League, MNFL to defeat CENN Football Club of Nguru in the star match of the week.
The game which was played at the Ministry of Youths and Sports Stadium in Nkwogwu Nguru Aboh Mbaise ended 3-2 in favour of Platinum FC.
They recorded their first away victory of the season after the initial miss-up that made Emeka Akpunku FC to miss their first game of the league and where walk over by Nze Chikere FC in their game at the Amuzi Mbaise Church Football ground.
The game was almost stopped when heavens opened few minutes to kick-off after which the rain stopped and the match officials took control of the game.
The home team CENN FC took full control of the game and Uzochukwu Onwumere scored the first goal in the 5 minutes and Ebere Ikenna made it two in the 35 minutes with Platinum threatening some times without getting a goal in the first half.
At the restart, everything changed when John Onyeka capitalized on a mistake from CENN goalkeeper to score the first goal for Platinum.
In the 55th minutes, midfield maestro Uka Ohaka added the second in the 66th minutes and Success Eze completed the come back with a powerful header in the 85 minutes to make a bright start for the current Champions of the Imo League against the state YSFON champions.
Games in the league will continue on Friday, 9th June 2023 at the Ogbe Football Ground.
Results:
CENN FC 2-3 Platinum
Nze Chikere FC 3-0 Emeka Akpunku. W/O
MNFL MATCH DAY 2
Emeka Akpunku Vs Euro Fc
09/06/23
Silver Sports VS Amagab FA
10/06/23
Platinum Vs Nze Chikere.
11/06/23
CENN bye.
MNFL MEDIA.