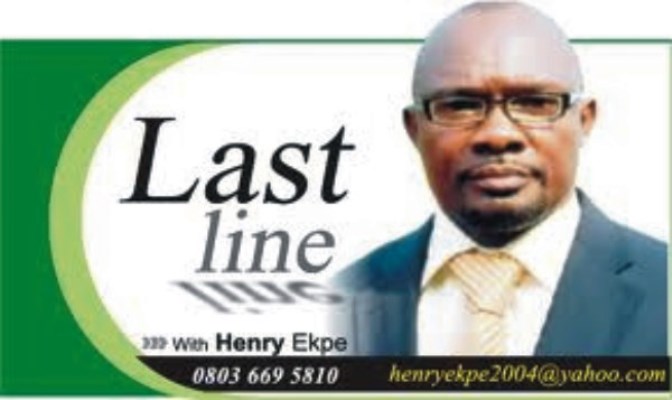 By Henry Ekpe

On Friday, June 16, 2023, all roads will lead to the serene Aronta Village, in Mbutu, Aboh Mbaise LGA, in Imo State as the remains of Dame Dorothy Nsonma Ihedioha would be laid to rest.
That day, the foundation of the sleepy community would be shaken to its very foundation, as both the Deaf and the Blind would take notice.
Dame Dorothy Ihedioha, was the mother of a former Governor of Imo State, and Ex Deputy Speaker of the House of Representatives, Rt Hon Emeka Ihedioha.
Already, the burial rites had commenced in Abuja, the Federal Capital, where a service of song, in memory of the departed Matriarch was held at St James Anglican Church, Asokoro.
The service was a gathering of who is who in Nigeria, as former and sitting Governors, current and Ex-Ministers, Business Moguls, Clergy, etc across Nigeria of different Religious beliefs sat with one another, inside the Church.
Sited were the likes of Mr Peter Obi, Rt Hon Tambuwal, Chief Achike Udenwa, Rt Hon Rotimi Amaechi, Hon Nduka Elemelu, Senator Anyiam Pius Anyiam, Rt Hon Dogara, Chief Uche Nwosu, Alhaji Atiku Abubakar (Represented by the wife, Titi) Hon Jerry Alagbaso and too many others.
Mama Dorothy had for years resided in Abuja, the Nation's capital, where his beloved son, Emeka, kept her within his reach for adequate care, until God called her home recently at 90 years.
Every visitor to Ihedioha's home in Abuja, would notice Mama's beautiful Bungalow, specially made for her by Emeka. The building would first confront you before noticing Emeka's House.
So, Mama while keeping contact with home Mbutu and her maiden abode, Okpala in Ngor Okpala LGA, lived in Abuja, where she participated fully in all activities in St James Anglican Church, Asokoro. That was the reason the parishioners there insisted that Mama must be celebrated there, before heading home to the East.
Despite old Age, Mama never missed Church Service, hence she bagged the Award of Mother of Virtue of St James Anglican Church, Abuja.
Mama also had other Laurels, including Ada Zion, Guild Mother of the Anglican Communion, Grand Mother Per Excellence and was a Jerusalem Pilgrim JP since 2000.
Mama was also Dame of St Christopher, member Anglican EFAC Group and of course was a Lay Reader since 1972.
This was the reason she trained all her children to have fear of God, which reflects in Emeka Ihedioha, her most popular child, who plays politics of Moderation.
Let me state it clearly here that Mama, who was born in August 28, 1932, and got married to Nze BMG Ihedioha (Nzeudo 1 of Mbutu)  in 1950 had many children.
But a lot of people only hear of Emeka, not knowing that the Lady from the Okereke Royal family in Ngor Okpala LGA had Eleven Children, who today are all graduates, and doing well in their chosen careers.
Ironically, Mama, who gave Nze BMG Ihedioha and Mbaise Nation Eleven children, was the only child of her mother.
We must not forget that coming from a Royal family enhanced Mama Dorothy to be educated, a commodity that was scarce those days.
She attended Okpala Central School, from where she passed her First School Leaving Certificate Examination in 1949.
She did not stop there, as she proceeded to Bishop Shanahan Teachers Training School, where she obtained Teachers Grade Two Certificate, and later ventured into the Education Sector and taught in various Primary Schools in Mbaise.
For her perseverance and tenacity, Mama Lived a Life of emulation, as she did not let even the death of her husband in 1995 deterr her from seeing to the success of her Eleven Children.
She never gave up and today has given Aronta, Mbutu, Aboh Mbaise, Imo State and entire Nigeria a son to reckon with in the Leadership cadre of the Federation.
Mama had remained a very big influence on Emeka Ihedioha, her son, who by all implications has turned Mama Dorothy's burial today to a National issue.
Yes, Mama has other children, who are well to do in all ramifications, but that particular son, who ran around with friends and colleagues in St. Ephrain Secondary School, Owerrinte has risen like a phoenix to be a talking point across various fora in Nigeria.
We cannot talk about Mama without Emeka Ihedioha , especially Mama's death and when it occurred.
Emeka Ihedioha  a former Governor of Imo State was a front runner for  2023 Imo Governorship election under the platform of Peoples Democratic Party, PDP.
Emeka had made long plans for the project and had even bought the form.
Suddenly, he withdrew from the race, an action that shocked all his teeming followers.
However, while Ihedioha was still thinking of what next to do, and at his lowest ebb, the death of Mama hit him.
Mama's death banished whatever other plans Ihedioha may have nursed about  the 2023 Imo Governorship race.
All Emeka's thoughts were drifted away from politics and now concentrated on his late beloved mother's demise.
Therefore,  all political  fortune  Tellers, and Merchants, were crippled, as they had no other opportunity to sale their wares to a grieving man.
Since Mama's demise, Ihedioha has not even made any political comment. That was what Mama wants from the spiritual world.
She had remained Ihedioha's Guardian Angel while alife, and replicated it while even dead.
Mama read the volatile Imo political environment and coincidently used her demise to ask Emeka, the beloved Son to remain calm. That wild blowing wind would soon be quiet and the coast clearer and free.
He who fights and run away lives to fight another, so sang Bob Marley. And Phoenix always springs up again "Emeka be calm, it not yet over" Mama's seems to have told Emeka from the spirit world.
Mama, we shall all miss you, but your children will miss you more, especially Emeka Ihedioha. Rest in Peace Dame Nnosnma Dorothy Ihedioha.