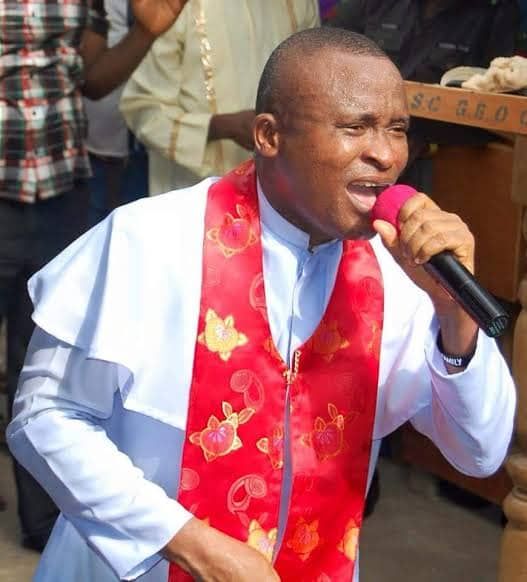 A Catholic Priest, the Rev Fr Magnus Ebere a .k. a Fr E-Dey Work has warned against the use of military force in providing solutions to the crisis in Niger Republic.
Fr Magnus Ebere said the use of military action by the ECOWAS forces will lead to unbearable consequences in the region particularly in Nigeria.
Fr Ebere (E-Dey Work) was speaking at the Canaanland Adoration Counselling Centre at Onicha in the Ezinihitte Mbaise Local Government Area of Imo State. He said that past experiences showed that using such military action has never provided the much expected solution to such crises situation.
Fr Ebere maintained embarking on unnecessary war with the Coupists in Niger will worsen the situation.
The Outspoken Catholic
 Priest said the only solution to such a situation is dialogue and not war adding that Nigeria will be the worst for it if military aggression is used.
Fr E-Dey Work called on Tinubu to face the problems in Nigeria rather than facing that of another country.
He advised the ECOWAS Countries to use dialogue and diplomacy to discuss with the Coupists in Niger as the best option.
Fr E-Dey Work called on Tinubu to ameliorate the escalating hunger, terrible depression and untold hardships in Nigeria. He said that the situation is worsening every day.
The Spiritual Director of the Canaanland Counselling Centre faulted Tinubu's hasty removal of Oil Subsidy. He said that he should have first  moved in to his office, study the environment, set up his Cabinet and Economic Advisers who will guide and direct him on the best way to handle the situation rather than staying at the swearing in ceremony in the field  embarrass the whole nation.
According to Fr E-Dey Work, he wanted to take the credit of Peter Obi's manifesto because during campaigns, Peter Obi described the fuel subsidy as a scam adding he will remove it when elected. In order to score cheap popularity not knowing the mind set of Peter Obi, he Tinubu hurriedly removed it without any solution.