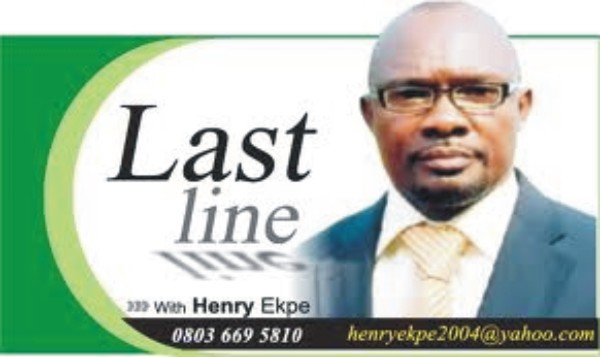 By Henry Ekpe

In the next three months, Imo State electorate will troop out to elect a new Governor, or re-elect the incumbent, Senator Hope Uzodinma. The election will precisely hold on November 11, 2023.
Indications are the polls will be tough and tight, as is usual with Imo State Governorship elections. No matter how easy it looks in the beginning, Imo Governorship elections usually change gear as the exercise approaches proper.
From History, Imo Governorship elections have been keenly contested by the parties and candidates involved.
Dr Samuel Onunaka Mbakwe faced Dr Nwakanma Okoro, Dr Collins Obi, Dr Basil Nnanna Ukaegbu, even Chief Steve Evulocha before the Obowo Born Lawyer got into Douglas House.
Chief Evan Enwerem had to explain the difference between Evan(s) and Evan Enwerem in Court while fighting to retain his seat as Governor.
Governor Achike Udenwa had Late Chief Ezekiel Izuogu, late Bar Humphrey Anumudu, Chief Hope Uzodinma, Senator Ifeanyi Araraume and others to contend with before his sojourn in Imo Government House was assured.
Dr Ikedi Ohakim had Okorocha to confront to sustain his second term, which could not succeed, as the Ogboko born Business Man became the new tenant in Douglas House to the detriment of Ohakim.
Hon Emeka Ihedioha battled Okorocha to a standstill, until he succeeded him in 2019.
However, the incumbent Governor, Senator Hope Uzodinma pulled the rug off Ihedioha's feet just seven months in office, and the Mbutu, Aboh Mbaise born former Lawmaker had to vacate for Uzodinma.
Now, is the time for the litmus test. And the atmosphere shows that it would be a tough battle in Imo.
Either because of providence or nature, some of the tough challenges that would have been on the route for the incumbent, Senator Uzodinma, are being sidelined. However, that does not in any way make his reelection a walk in the park.
For instance, the withdrawal of the former Governor, Rt Hon Emeka Ihedioha from the 2023 Imo Governorship election is a huge advantage to Uzodinma.
Take it or not, had Ihedioha been in the race, the tension would have been more high and a tougher battle for Uzodinma. Imo would be buzzing by now.
This is not taking away the big force Senator Sam Daddy Anyanwu, of PDP has suddenly represented.
Anyanwu is the PDP candidate, after Ihedioha pulled out from the race. He gradually kick-started his campaign, and has upped the ante and his foot soldiers in the  grass root campaign, now criss-crossing all nooks and cranny of Imo passing the message in  the hinter lands.
Certainly, very soon, Imo State will charge, as the candidates transverse the State.
Also another factor concerning the election, is the issue of Imo Labour Party primaries.
After Ihedioha pulled out, all eyes were on Labour Party. Unfortunately, beyond the expectation of a majority of observers, the party produced Senator Attan Achonu. But many were waiting to hear retired General Ogunewe. But it never was.
However, despite Ogunewe not being Labour Party candidate, Senator Achonu has breathed life into the candidature and has reassured even reluctant observers that he is no joking.
Now, Ogunewe has ran to Action Alliance, AA, meaning that he will still be on the ballot paper in November election.
Ogunewe is from Mbaise, and there is this fear that he is appealing to Mbaise people, who may anchore their hope on him, even though there are other candidates from Mbaise Nation in the race.
This development alone means that the Mbaise votes would be split in different parties, if they are to obey their Sons.
Unfortunately, Imo people have a pattern of voting, since 1999 democracy berthed here.
They usually follow the ruling party, the main opposition party, and others in that other.
However, that rule was broken in 2011 when the incumbent PDP was defeated by APGA. Will history repeat itself once more>
Now in Imo, we have the APC, the ruling party, represented by Gov Hope Uzodinma, the PDP by Senator Samuel Anyanwu (Sam Daddy),  Labour by Senator Attan Achonu, AA by General Ogunewe in that order.
There are other political parties, which cannot be underrated, due to our electoral law and constitution.
I will not forget the incident in 2007, when Dr Ikedi Ohakim was elected Governor, and Dr Fabian Ihekweme  (Omu) one of the Governorship candidates had his party logo missing. We all know what that offence means in an election!
It took the grace of God, and intervention of Elders, and others before that issue was resolved out of court. If Ihekweme was not patriotic, what led to the Achonu versus Rita Ibemere in the  Okigwe Senatorial Saga would have been the case.
Therefore, no election is easy. And Uzodinma who is an election expert,  as far as I am concerned, knows this. But some of his Aides with the number of endorsements coming from every part of the State and Groups believe that it will be a simple Election.
In contention in the election include All Progressive Grand Alliance APGA, that used to be the main party that battles Government parties in Imo State.
Its candidate this November election is Hon Tony Ejiogu, the first Son of Legendary Chief Ambrose Ejiogu, from Emekuku, in Owerri North LGA.
There is the African Democratic Party ADC, with Dr James Okoroma as the candidate.
Okoroma hails from Ahiazu Mbaise LGA and he is a veteran Journalist, and a long time Prodigee  and arch loyalist  of Senator Ifeanyi Araraume.
Chief Emmanuel Ifeanyi Awulonu is flying the flag of Action Alliance Congress, AAC. Chief Kachi Nwoga is of ADP, Johnjude Okere is of Accord Party and Hon Uche Odunze represents New Nigeria Peoples Party NNPP of Kwankwanso.
Uche ran for Ideato Federal Constituency Seat under PDP but lost the primaries. Everybody expected that he will be Senator Anyanwu's Deputy. But suddenly be became the candidate of NNPP.
There are too many other candidates jostling to shock Uzodinma. But Hope Uzodinma, with the power of incumbency, deep pocket, and Government connections, stands on a good stead to make hay, but as usual, he will meet heavy conspiracy to undermine his own strategies to win.
As usual, a man in power is envied by even his best friends and therefore should not ask where the conspiracies will come from. After all, politics is about who conspires more or better.
Therefore, this election revolves around Uzodinma, as other candidates have nothing to lose, but to give him a fight for his money. It is "Him and Us" type of battle, because the major diadem in contention is the Imo Government House, which Uzodinma is the present Tenant.
Anyanwu, Achonu, Ogunewe, Ejiogu, Odunze, Okoroma, Nwoga, Awulonu, Okere  etc are not in the race to visit Imo LGAs only to greet the people. They are for real.
While these other candidates are not yet in Government, Uzodinma is already there, and has questions to answer on what he has done, and yet to be done.
He has an opportunity or not ahead other candidates because he has things to point at and campaign with.
That is the difference between him and the fellow contestants. While he concentrates on what he has done, his opponents may focus on what he refused to do.
In 2007, Udenwa was wrestled to the ground that he could not even produce his chosen successor.
In 2011, Conspirators plotted against Ohakim, and he could not get second term.
In 2019, Uzodinma, Ihedioha  and others made sure that Okorocha's plans to foist his Son- inlaw, Chief Uche Nwosu, on Imo people, as his successor failed.
In January 14, 2020, Governor Uzodinma pushed Ihedioha out from the Government House just after Seven Months, through the Supreme Court.
Now, we are here. What will happen?
Nearly all the prominent politicians in Imo State have emptied into APC, standing behind Uzodinma and singing his praises. Will Big Men win it for him?
Will it be an easy sail, or a fight till the end, as Imo Governorship Seat is usually known for?
Uzodinma has a lot to point at, especially on road projects. He still has a lot undone. Even his unpaid hundreds of Aides can also pose a problem. That is why politics is a sweet game, because the least expected quarter can be the source of your waterloo.
We are waiting and watching because a minute in politics is important, just as the man you underrated.
The Game is fluid and can be miscalculated.