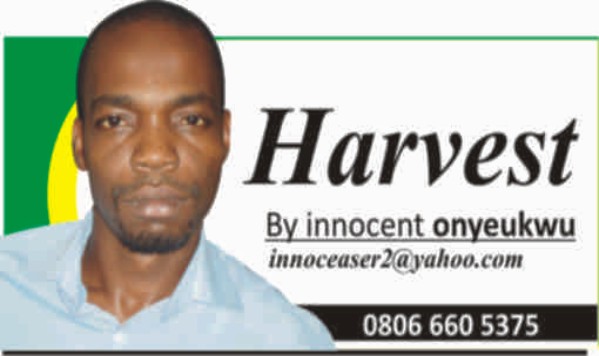 I watched on the internet chilly and gory pictures of the charred remains of some victims of the DANA Air crash on Sunday, 3rd June, 2012.  I wept for these great Nigerians who were hurried to the world beyond by circumstances that were not their making.  If they had known that some airplanes that ply the nation's air routes are mere flying coffins that do not conform to international standards, perhaps they would have elected to travel by any other means of transportation.
If they had known or were informed that the DANA Airplane that they boarded was 22 years old, 2 years above the stipulated 20 years for aircrafts to ply Nigerian airspace, they would have opted for another aircraft that met the required stipulations.
If the nine members of the Anyene family had known that some aeroplanes in Nigeria are death boxes, coffins in the air, they would have cancelled their trip from Connecticut; United States to attend a family member's wedding ceremony in Lagos. If our dear Prof Celestine Onwuliri had opted to shun an official assignment assigned to him by the Nigerian Universities Commission (NUC) and headed to Owerri from Abuja, he would not have boarded that ill fated flight since DANA air seldom fly to Imo Airport,.  A season of if's …. If you ask me.
I have never flown in the Nigerian airspace. And God willing, I will never do so. I have rejected offers to fly thrice. In 2009, when I was nominated as a participant for a national seminar on the Way Forward For Nigeria's Mass Transit Scheme in Abuja organized by the African Institute For Development And Strategic Research (AIDSR) in collaboration with the Federal Ministry of Transport, I had to sell off my to and fro air tickets and opted to ride to the nation's capital by bus.
In 2010, when I was invited by a London based NGO made up of Igbo sons and daughters  in the UK  who were on a fact finding visit to Nigeria, I had to cruise to Abuja by road and asked the seminar organizers to convert my flight tickets to cash.   I did so not because I have a phobia for flights, but because I simply have no confidence on air planes that ply Nigerian routes.
The last I came close to flying was in 2005. And it would have been an international flight.  And I would have loved to do so if there were no visa constraints that led to the cancellation of the trip to the United States. The rest is history.
I believe those who fly our routes regularly do so not because they love flying.  They do so because they cannot help the situation. The nature of their jobs demands it. And they have no option than to hope that nothing negative goes wrong whenever they are airborne.
In a country where hope has become a substitute for reality, we should always expect the unexpected.   We are a country of hope. Nigerians hope upon hope. We hope our leaders will cease to loot the nation's treasury, we hope there will be no more plane crashes, we hope those who milked us dry all in the name of fuel subsidy will turn a new leaf, we hope things will someday get better, we hope for a new dawn believing that someday, our hopes will become reality.
Sadly, our hopes about Nigeria have always failed us. Our hopes have always turned to a nightmare- a calamity laden with anguish, pain and sorrow. In the last six years, we had hoped that the era of plane disasters were over.  We hoped and believed the nation's airspace is safe. We hoped that our airplanes that are certified ok will never have cause to give us worry. We believed the tales by our aviation authorities that our air routes are safe and has conformed to international standards.
We hoped that airplanes plying our air routes are in good condition, immune to crashes and other hazards of the Nigerian airspace.  How dead wrong we were!
The DANA Air crash has re awakened our consciousness and reminded us that in Nigeria, it is in our character to allow 30 year old planes to ferry our citizens from one part of the country to another. As a long as such planes can take off and land, bingo, it can ply our air routes!
Until our aviation authorities go beyond mere rhetoric, we will continue to see carnage in our airspace.   All over the world, air travel is the safest means of transport. It is worrisome that in Nigeria this does not seem to be the case as we have in the recent past, recorded countless number of air plane disasters that have claimed several lives, including the recent one. I saw our President weep at the scene of the air crash.
Mere weeping does put an end to the nation's air woes; it will not restore the lives of those who perished in the ill fated crash. Rather I call on the Federal Government to strive to ensure procedure and processes in our aviation industry ensure conformity with global best practices.
As a nation, we just cannot continue with the state of affairs in the aviation industry which portends far reaching implications for the social and economic development of our dear country.
Enough is Enough!  No more Flying coffins on Our Air Routes!