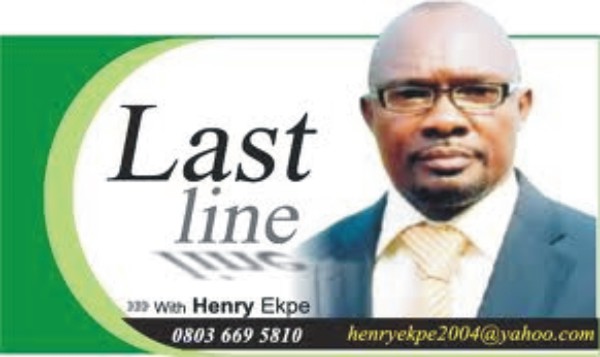 Writers are like prophets. In most cases they predict what would happen inadvertently in their works.
Renowned literary Icon Prof Wole Soyinka predicted the 1966 coup in one of his works. Senator Christy Anyanwu as former Publisher of the Sunday Magazine TSM predicted the Abacha era crises and was detained for "accessory after the fact".
About two months ago, I had written here that before the 2015 election gains momentum, Imo will side into political violence that may rock the foundation of the state.
I wrote this following the way and manner political Aspirants were calling each other unprintable names. I warned that the Imo polity may be heated up in this circumstance and the centre may no longer hold again.
Unfortunately, my prediction is coming true sooner than imagined. Any person observing the political happenings in Imo will attest that gatherings now in Imo, where political gladiators meet had turned out hyper intensive as regards confrontations among political heavy weights and their followers.
Traditional marriage ceremonies, Burials, New Yam festivals, and other cultural ceremonies are becoming hot beds for politicians and their followers. And gradually, the tempo is rising, and may reach the boiling point as we approach party primaries and elections proper.
In my early piece, I had warned that no matter what happens in the state, the buck stops on the table of the Governor, Owelle Rochas Okorocha who is the Chief Security officer. It is on his shoulders that the peace of the state hangs. Therefore, he is supposed to do every thing possible to maintain the peace, even if it warrants him surfering humiliation. It is such sacrifices that make statesmen. Therefore it will sound ridiculous if the peace maker becomes the Chief antagonist.
Recent happenings in Imo point to one direction; mayhem and chaos if political leaders do not change their attitudes; starting with the Governor, and other office holders at the National and state levels. This includes "Bigmen" from Imo state, traditional Rulers etc.
Of recent, it seems the state Governor, Owelle Rochas Okorocha has turned out to be the target of the masses, either induced and reacting to the condition of things in the state; economically or politically.
This confrontation against Governor Okorocha came to a head at Oguta during the burial ceremony of late Jurist, Justice Chukwudifu Oputa, where his maverick son, Charles Oputa refused the state Governor making a speech.
The brouhaha reverberated in the entire Federation because various Nigerians attended the late Law guru's burial and therefore sent the Okorocha/Charly Boy face-off to the front burner of National discourse.
Why did Charly Boy deny the Governor the opportunity to speak at the burial of his father? I asked Charly Boy when we both travelled on same Arik Flight from Owerri to Abuja days after that incident. And he told me he did not want his father's burial ceremony turned to a political soap Box.
My mind flashed back to the burial of Chief John Anyaehie at Nkwerre, where the cream of Nigerians were also present.
As a mark of respect, Owelle Okorocha as the Governor of Imo state was handed the microphone to speak on behalf of Imo people whom he represents. Okorocha in the presence of David Mark, the President of the Senate, instead of dwelling on the burial issue lampooned all Imo politicians there present, and stormed out of the venue. There was too much bad blood when the Governor left. Many murmured about his speech and the consequences of it pitching the Governor against his predecessors and other top Imo politicians he ridiculed.
Therefore, it could be from experience that Charly Boy feared that if given the microphone the Imo Governor may deviate from the issue of the day; burial of Oputa, and veer into "volatile matters" that may rock the ceremony.
Another gathering that quaked Imo state was the Oru Owerre Festival, where the Governor, "speaking in tongues" bashed a female politician in the state, using derogatory words that were un-Excellency.
From all indications, one noticed that the Governor was angry that day and wanted to use the occasion to get back at this female politician who had some weeks earlier poured vituperations on Okorocha at an occasion in Abuja. Much as Okorocha was at liberty to rile back at opponents, but his position bars him from certain acts and behaviours in the public.
Yes, Okorocha is human, and a politician, and therefore free to act like humans, but his office militates him from many things he ought to have been doing before, which today are an abomination as he is now the sacred deity of all Imo people, being the state Chief Executive.
Granted that he may have been offended, but he is no more just Owelle Rochas Okorocha. That is the reason he cannot eat akara or corn on the road side, or ride keke as he used to do prior to going to Douglas House. No mater the amount of insults, provocations or humiliations, he must strive to restrain himself, for if he stirs any tinder Box, he is still the person to quench it. Therefore he is under oath to be Excellent. He should not be allowed to be drawn out into open insults no matter the pressure.
In 2011 after the Imo Governorship election which Okorocha won, some people took to the streets in jubilation. Some Imo politicians asked then Governor Ohakim what he was doing. Why not send security men to maul down the revelers and damn the consequences? The Isiala Mbano born politician replied them that he was born Godson Ikedi Ohakim of Okohia in Isiala Mbano LGA, not His Excellency, Governor of Imo State. There are too many temptations when in power. So, it needs a lot of self restraint.
Another occasion after Oru Owerre was the burial of Nze Opara, father of John Kennedy Opara, which took place at Aboh Mbaise.
There, Governor Okorocha went straight to the point of the day when given the microphone; burial of Pa Opara. No insults, but concise and direct. Unfortunately, it was as if the opposition politicians had mobilised their followers in anticipation that Okorocha will go his old ways of insulting them.
But the Governor disappointed them by being modest and civil but the hirelings had to earn their money and therefore interjected all Okorocha's statements with "Ebola! Ebola! Which did not go down well with many well meaning Imolites since the Governor was not confrontational that day. After all Okorocha is the Governor of Imo state, the custodian of the people, and deserves our respect.
Unfortunately after the Church ceremony, while the "Big men" dispersed, their supporters engaged in a big fight at the venue, leaving many people wounded. Infact, it was the first time I saw both supporters of the PDP and APC engaging in a physical confrontation.
This development seems to have set the stage for the (Iri ji Mbaise) Mbaise New Yam Festival which was attended by political heavy weights. Days before, I had suspected that Okorocha and Mbaise born top politicians like Rt Hon Emeka Ihedioha, Prof Viola Onwuliri will use the ceremony to test their political mights, and it turned out exactly so.
Infact, recounting what happened at Iriji Mbaise will take pages. Suffice it to say that Okorocha, Ihedioha, Onwuliri and others showed "Power". At a point fight broke out among the followers of these politicians.
Sincerely speaking, Ihedioha and Prof Viola are son and daughter of Mbaise clan. Will they run away from their abode? Okorocha is the Governor of Imo state of which Mbaise is a part of. Will he chicken out and not attend? When two Elephants clash the grasses suffer!
But one thing getting clearer is that the good-will Okorocha enjoyed from Imo people in 2011 is beginning to wane.
It is natural, but his strategists refuse to acknowledge this and inform their principal accordingly.
Instead, those of us who advise of the truth on ground are marked for frame-up, quarantine or ought right "Ebolarization". But one day the truth shall prevail, whether one dies today or tomorrow, because truth is constant. Already I am aware of the plot to snuff life out me before 2015 election for writing what the authorities term exposing and partisan. After all no one lives here forever.
Let me put it that the present quagmire Okorocha is facing among the Imo populace happened to Chief Achike Udenwa and Chief Ikedi Ohakim. It is called diminishing return in economics. When one is used to one product, at a given time you get bored of it. That is why manufacturers change designs of same product regularly.
There is no way all those who loved Okorocha will still love him today. Same for those who hated him before. While some discover strange behaviours in him that put them off, others see what they had not seen in him before, and love him more.
But admitting the truth and tackle it is the only solution that will help the Okorocha camp now.
At a point, the Big Cats around Chief Ohakim were telling him all was well. Of course things ought to be good because he had provided all that should make things work well. But were these "messengers" sending what the Governor gave to the people to them? "Okaaosime". Remember? Yet it was not so smooth because the Governor cannot be every where at the same time and those he trusted disappointed. Same is happening to Okorocha. His appointees say it in the open that Okorocha and his family alone are those looting Imo dry. They are there washing the plates. But why do such people not resign? They are afraid of the consequences, they reply. So, what is happening to Okorocha is from within too.
Okorocha must change strategy and realize that the Imo masses are not reacting negatively to his administration now because of what any body may have feed them, but because what they expected is not what they are seeing now.
For instance, since Okorocha said Imo people should tighten their belts for the "Recue Mission" austerity measures that will turn Imo into an Ederado, the masses will be happy if the same measure is applied every where.
Not when Imo people tighten their belts, those in Government and their relations live like kings in the midst of poverty that is ravaging others. These are some of the reasons the masses are getting restive. Nobody is pushing them
There is short-fall in money circulation in Imo State. People see round-abouts, roads, Big office, Blocks, cathedrals in Government Houses, branded vehicles with Governor's posters, yet no bread on their tables. One is not preaching "stromatch infrastructure" here, but we must realize that what led the Romans get angry against their King was lack of Bread, not House or Cars.
The more the Imo masses get hungrier, the more emboldened they become to ask for their political Breads which the Government in the state sees as confrontation.
The major assignment of a leader is to make the majority happy, devoid of ethnic, clan, political affiliation etc.
By so doing every member of the society will become a stakeholder, and contribute his/her quota for the development of the state.
Why is it that the present Imo state Government deliberately denies some people in the state their statutory rights from the state, while some enjoy the same opportunities denied others? The governor should try to tolerate everybody, since he was put in office to defend the people of Imo state economically and politically.
Why I am afraid of violence in Imo state is because when a leader loses touch with the masses, he/she becomes afraid and turns a dictator. All dictators have phobia, caused by alienation from the masses who put them in office.
For fear of the unknown dictators become afraid of everybody. And the more the fear grows, the more brutal they become. And they more brutal they become they more hated they are by the populace.
In Imo today, the stage is set for the unknown because politicians use unprintable words against one another, and are becoming desperate. With what happened at Oguta, Oru Owerri, Pa Opara's burial, and now Iri ji Mbaise, is there any doubt that if nothing is done fast Imo may slide into chaos, caused by Leaders who think that power does not belong to God anymore, but to themselves?
But I will not end this piece without saying that whatever occasion attended by Owelle Okorochas, he must be accorded the respect he deserves. And it is also in the place of the Governor to guard his position jealously by exhibiting Excellence. By so doing Imo will avoid this looming danger.