News Extra
By Onyekachi Eze The long days of staying without verifiable source of commercial banking activities...
News Digest
A former lawmakers in Imo State, Hon. Goddy Esom Obodo has been appointed as the Acting General Manager of Adapalm (Nig.) Ltd,...
Editorial In what appears to be a confirmation of one of his watchword "my word, is my bond", the... There is no gain stating the obvious that Chief Dr Emmanuel Iwuanyanwu is a natural figure of repute. This recognition no doubt he earned over... Politicking ahead of the 2019 general elections for various positions in the country has started in earnest with many citizens indicating interest for one... Imo State appears to be more in the news within the past seven years since Governor Rochas Okorocha assumed office as the Governor. And fortunately,...
Sport news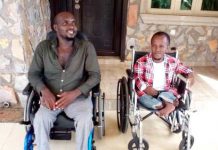 IN CONTINUATION OF HIS HUMANITARIAN SERVICES, HIGH CHIEF AMB.PAUL NJOKU OF PAUL NJOKU FOUNDATION BASED IN LAGOS HAS PRESENTED TWO WHEEL CHAIRS...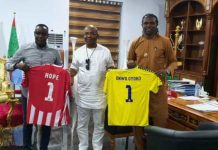 By Orji Sampson Good times are indeed here again for Heartland FC of Owerri following fascinating revelations...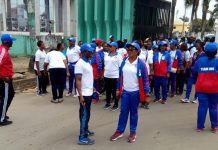 The Imo state government of Sen Hope Uzodinma has pledged to build more sporting facilities in other...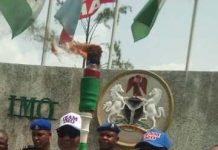 As part of rituals heralding the commencement of National Sports Festival, the Imo state Governor, Sen Hope...
Guest Columnist
OHAKIM'S CLARION CALL By Collins Ughalaa "Blessed are the peacemakers, for they will be called children of God" Matthew 5:9. Various news platforms: the social media and...