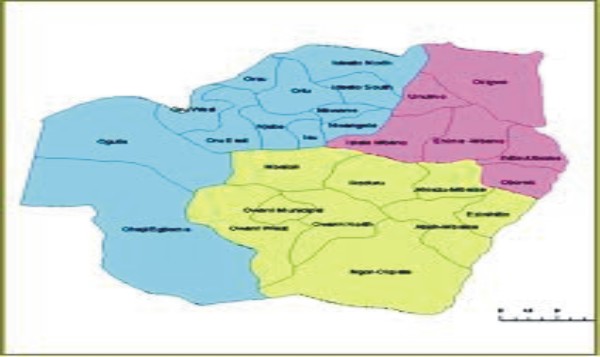 By Onyekachi Eze
A group under the aegis of Ahiara Integrity Group, Ahiazu Mbaise Local Government Area, Imo State has appealed for the review of the one-term rotational understanding between Ahiara and Ekwerazu.
The appeal they believed is said to affect the Ahiazu Mbaise State constituency seat.
They expressed their concern in a communiqué dated 18/11/2017, addressed to the chairman, Ahiara Clan Political Forum Ahiazu Mbaise LGA and copied to the following; the chairman, Ekwerazu political leaders forum, All Political leaders in Ahiazu, and all the traditional leaders in Ahiazu, duely signed by the 12 representatives of Ahiara clan.
The group having lauded the then decision of the leaders in rotating Ahiazu Mbaise House of Assembly seat between Ahiara and Ekwerazu thereby proposed a slight review on the said agreement for beneficial purposes which will boost the economic and political growth of their people and in attracting more democracy dividends.
It was believed that the political career of the previous State Assembly representatives of the LGA dies after the first tenure stint as they cannot further their political journey beyond Ahiazu after that first and only tenure.
They retorted that such arrangement denies the LGA a chance of producing mature, experienced and strong leaders who can compete favourably with their colleagues from other constituencies.
However, Ahiara Integrity Group propose the continued sustenance of the rotational agreement with a two tenure arrangement between the two major clans of Ahiara and Ekwerazu for the following reasons; Ranking rule in parliament; political maturity and Experience; and political Best practice all over the world.
They hinted that parliament all over the world recognizes seriously ranking members in the sharing of positions and benefits, stressing that it is only second tenure members can get the privilege to be elected as speakers, Deputy Speakers and other juicy committee positions.
Secondly, they pointed out that in most cases, a first time legislator is grossly inexperienced as he uses the first tenure to learn the ropes and then experiments his learnings in his second tenure. They cited instances like Senators; Samuel Anyanwu, Benjamin Uwajumogu, Chris Anyanwu, Ike Ekweremmadu, who are doing well for their people because they garnered much experiences in the parliament.
Meanwhile, they pleaded to the leaders not to view their proposal/appeal from sectional interest that will take them nowhere, adding that it is a journey they must start somewhere, someday, asking why not now?