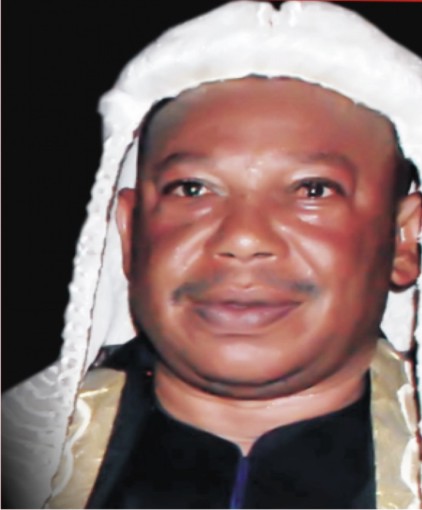 The picture of how the line up for Governor Rochas Okorocha in what is being branded "War of Succession" is gradually getting clearer with the Speaker of the Imo State House of Assembly, Rt. Hon Acho Ihim tipped to be the running mate to the supposed adopted candidate, Chief Uche Nwosu.
With the wave of endorsements coming the way of Nwosu who is the chief of staff to the governor and Okorocha's subtle preference to his candidature, Trumpeta learnt that Ihim has been selected to become the Deputy.
Information has it that the consideration of Ihim as running mate to Nwosu emanates from his loyalty and humble status to the governor. It was gathered that having been shut out from any of the higher elective positions in 2019, the only form of compensation waiting for him to grab is the Deputy Governor seat. It would be recalled that apart from endorsing a serving commissioner, Prof Nnamdi Obiareri, for the Senate position, two other persons in the Okorocha's political family; Hon Simeon Iwunze and Dr Mrs Angela Uwakwem are gunning for the Okigwe North Federal Constituency, which somehow knocks out Ihim from the elective position.
Though, the Deputy Governorship position has been a secret agenda, but it was however learnt that Ihim is in the know as it is a plot to cage him believe in the Uche Nwosu for governor project by guiding the other lawmakers into queuing into the project.
Trumpeta further gathered that the number two position was part of the arrangement to hoodwink Ihim into leading the his colleagues into executing the reported impeachment plot against the incumbent Deputy Governor, Prince Eze Madumere.
A source in Government House, Owerri revealed that Ihim running as Nwosu's running mate was part of the grand design to rail roll the lawmakers into removing Madumere and make the speaker the number two. That was the plan. Had it been it worked, if Nwosu becomes APC governorship candidate, Ihim will remain and be retained as the Deputy. But since it didn't work out through impeachment, Ihim will still be picked as Deputy in the whole arrangement, because the governor had displaced him leaving only the position for him to grab"