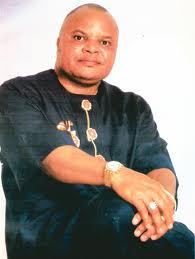 By Onyekachi Eze
As political permutation and consultation heighten ahead of 2019 general elections, a political heavyweight and APC chieftain in Imo state, Senator Ifeanyi Ararume has revealed that no single man can determine the political fate of Imolites in the coming polls.
He made this assertion last Saturday in his Destiny Foundation house along Owerri-Onitsha road while briefing his numerous supporters shortly after his return from Abuja.
He said Imolites are wise enough and have the intellectual capacity to determine who governs them, thereby debunking insinuations from some political quarters that the fate of the State and its people can be determined by one man's decision and idiosyncrasies.
The Guber aspirant bemoaned a situation where one man thinks he has the power to determine who becomes victorious at the 2019 polls with fictitious endorsement, describing it as an affront and insult on the sensibilities of Imolites.
Harping on the need for Imolites to get registered and obtain their Permanent Voter's Card (PVC), the Isiala Mbano born politician said the responsibility of salvaging Imo from forces who think they can determine its fate lies on the generality of Imolites.
He therefore advised all Imolites, who have not obtained their PVCs and are up to the age of 18, to go to INEC registration centers at their respective L.G.A headquarters to get registered.
Speaking further, Senator Ararume enjoined Imo people to participate actively in politics so as to make the right choice of candidates during the 2019 polls.
He also threw his full weight behind the anticipated Presidential bid of President Muhammadu Buhari, arguing that the Daura born ex military leader has performed credibly well.
Senator Ararume, therefore, urged Ndigbo to support President Buhari in 2019, noting that the Presidential dream of Ndigbo will only be a reality if they support him in 2019 and get ready to take over from him in 2023.