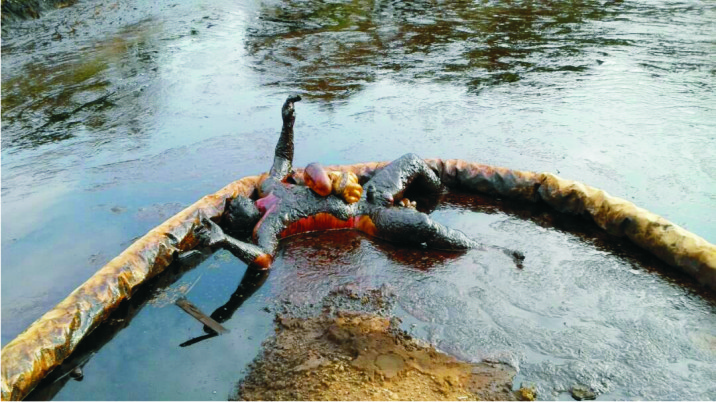 Tension is high in major oil producing areas of Imo State, especially at Izombe, Oguta LGA, as a result of the dead bodies of three brothers found at an oil serving location in the area.
Indigenes of oil rich Izombe woke up on Sunday morning to witness a gory sight of three dead bodies said to be of one family.
The identified deceased bodies claimed to have died inside a waste pit of an oil servicing company known as Addax are Chigozie Nnamdi, Chibuzo Nnamdi, and Chukwuebuka Nnamdi from Amaudara community.
Uneasy calm has enveloped the area due to suspicions surrounding the manner the dead bodies were found inside the pit.
Trumpeta learnt that the locals are frowning at the oil company for not allegedly keeping with the standard safety regulations obtainable in the industry by failing to seal up their waste pit, where they three brothers were found dead.
The waste pit is believed to be a place where unwanted crude is being discharged and operators are expected to close or seal it if after disposal.
Youths of the area are warming up to protest the circumstances surrounding the death even as security operatives have been mobilized into the area to avoid breakdown of law and order.
Efforts by our reporter to reach the Addax location at Izombe and ascertain the true position proved futile due to security concerns and presence of uninformed soldiers and police barring movements into the location.
Calls put across to the Police Public Relations Officer of Imo Command for clarification could not be answered as at time of going to press.