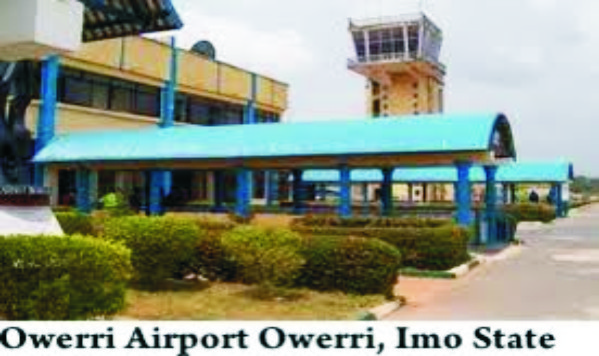 The people of Ngor Okpala Local Government Area,ImoStatehave cried out over what they described as the socio – economic and political backwardness which have ravaged the area in the recent past, and therefore calls for new realignment and strategies for the Area to rediscover its lost glory.
This call was made by a group, Ngor Okpala Renaissance League, led by Barr Ngozi Olehi, an Owerri based legal practitioner.
In his address at the Leagues' "First Forum for Strategic Realignment of Socio – Economic and Political Forces in Ngor Okpala", which took place at Concorde Hotel Owerri, Bar Olehi lamented that it was ridiculous that in 2012, a people like Ngor Okpala, who produced the first Speaker of the Eastern Region House of Assembly in the person of Late Eze Daniel Okereke and the Chief Whip of the Regional House of Assembly, Sir Sampson Onyeso Nwachukwu are today groping in the dark, as far as Nigerian political firmament is concerned.
Olehi disclosed that is sounds incredible that since the feats of these Ngor Okpala forefathers, the Area has not produced a Governor, Senator, Minister, High Court Judge, Ambassador etc but instead, Ngor Okpala sons and daughters are busy fighting over councillorship and chairmanship positions, when there are other begging positions both at state and national levels.
The legal expert said this is the time for Ngor Okpala to be counted among others pointing out that it is only when one say " I am here" that people take note.
All politicians, Traditional Rulers, Women and Youth Groups who spoke at the occasion agreed in unison that Ngor Okpala has really degenerated and descended in the whole scheme of things, but however agreed that lamentation will not solve the problem as the Area needs to gird its loins and brace up for the challenges and make case for its needs and demands among other Areas in Imo state.
Among those present include Chief Onyeso Nwachukwu, Prof Jude Njoku, Hon Emeka Nwofor, Barr P.I Okere, Hon Henry Ekpe, Hon Don Chris Okere, Traditional Rulers, youth and Women Groups, Journalists etc.