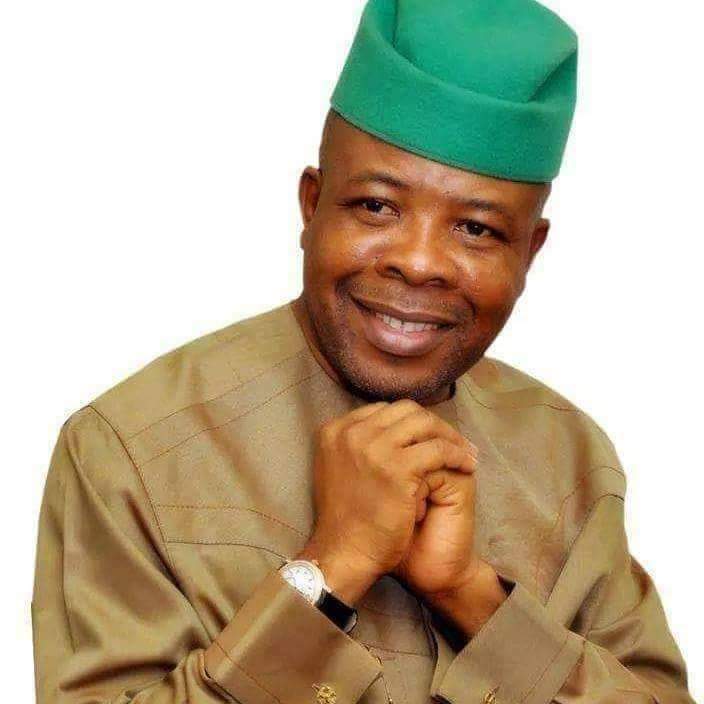 Governor-Elect of Imo State, Rt Hon Emeka Ihedioha has warned against last minute final dealings in the government of the state which may have adverse effect on the economy.
In his maiden address to the Press since he was declared winner in the wee hours of Tuesday, Ihedioha in apparent bid to pre empt attempts to mess up with the finances of the state warned those who may be tempted to do last minute illegal financial transactions.
Ihedioha also warned financial institutions to be wary of such development adding anyone doing so will be at their own peril.
According to the PDP candidate, "We shall run an open, transparent and accountable government with due process as its hallmark. I believe strongly that those in positions of authority must render account of their stewardship to the people. The era of brazenness in Imo State is gone.
"My fellow citizens, I will be governor to all Ndi-Imo both those who voted for us and those who did not. No part is greater or more important than the other. We are equal stakeholders in the Imo project and must therefore ensure that our people are united in the pursuant of the common good. We look forward to the future with hope. It is my duty and responsibility to ensure that we remain brothers and sisters with a common destiny. I am certain that with all hands-on deck, we shall achieve the Imo of our dreams.
"We will run an all-inclusive government and not a government of exclusion. Ours will be a government that will promote the unity of the state, rather than accentuate the fissures that have characterized our relationship with each other in recent times. As the popular saying goes, "let us not listen to things that will divide us, let us rather listen to things that will unite us, for united we stand, divided we fall."
"All we need to do to realize this vision is to aggregate our skills, talents, and sundry resources in our collective basket of goodwill in productive cooperation as Imo is indeed a land of peace, known for the political sagacity of its people.
"Our priority will be the reclaiming of the dignity of our people. We shall no longer be the laughing stock of Nigeria as only positive, productive and progressive stories will be told of the new Imo. Imo has always been known for the right things, with a huge reservoir of human capital waiting to be exploited for the great leap forward.
"The elections are over. What remains is the fulfillment of the promises we made to our people. We entered into a social contract with you with our manifesto and we shall remain faithful to our obligations in that contract. This contract seeks to substantially improve the welfare, security, property rights, economic and social advancement of our people. We shall find creative ways of funding our ambitious infrastructural projects and give Imo the quality education, healthcare and general good governance that you desire.
"The level of decay in the last eight years makes it imperative that the redemptive work starts immediately. To kick-start the rebuilding process, I shall set up in the coming days, a Transition team with clear terms of reference. This team will liaise with the outgoing government to collate and collect information on the state of affairs of our State. They will recommend the structure of our government. They will translate our campaign promises into actionable executive and legislative policies with clear time lines. In summary, they will be charged with making far reaching recommendations on the way forward for our dear state that has suffered from years of brigandage, lack of direction, Ad-Hoc approach to governance and lack of due process.
"Finally, may I also use this opportunity to warn all those who may be tempted to do illegal last-minute transaction with the outgoing government, particularly financial institutions, which may result in further burdening the state with unsustainable liabilities that they will be doing so at their own peril.