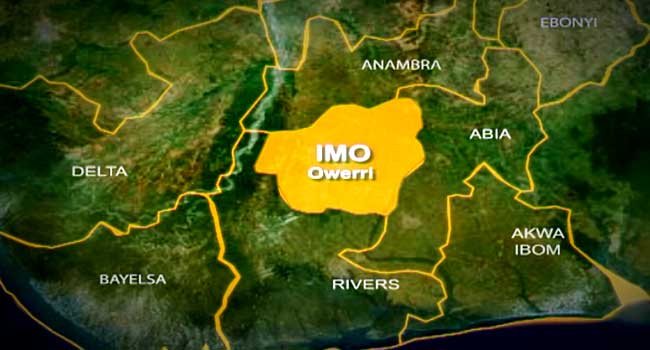 By: Tochi Onyeubi
Addax Petroleum Development Limited, an oil company in Oguta Local Government Area of Imo, has been dragged to court for negligence over a mishap in one of its host community in the LG, which claimed the lives of three brothers in Izombe and charged 10 Billion Naira in punitive and exemplary damages.
In a three page Writ of Summons tagged, "Addax Petroleum Crude Oil Tragedy; Three Brothers Perish In Izombe Waste Pit, issued from Nnaji Dike Chambers and signed by Prof. F.C Dike, SAN, leading a team of joint solicitors on the 11th December, 2019 to the Oguta High court on behalf of the deceased family, Mr. Peter Nnamdi Durugo, indigene of Umudurugha kindred of Amaudara village Obeabo in Izombe, accused the company of gross negligence and violations of rule.
Recall that the late brothers – Azubuike,Chigozie and Ebuka, from same parents were found dead in a stockpile of toxic chemical waste pit owned, operated and solely controlled by Addax petrol in its Izombe flow station on the 6th and 7th July, 2018.
The joint solicitors, accused the company for repeatedly failing to properly assess the risks posed to the host communities, the local population, their livelihood and environments, as well as failed to maintain and manage the facilities.
They stated that the emotional torture the deceased family continue to suffer, which they said, is a direct result of the waste pit tragedy is not a natural disaster, but an improper maintenance tragedy occasioned by naked impunity.
They further averred that, the extent of loss and damage which left nine infants and teenagers, between the ages of 15months to 13years, fatherless and brought untold hardship to aged parents, widows and a sole surviving brother in pain could have been averted if precautionary measures were put in place by the company to protect lives and property of members of its host community, by pro actively securing properly its crude oil waste pit in Izombe.
"Wanton violations by International oil companies, IOCs have caused mass deaths and injuries in Izombe in the past and Addax Petroleum in particular has been sanctioned on a number of occasions for these kinds of violations before the latest waste pit tragedy occured",  Omeoga Chukwu Esq, Principal partner at Omeogo Chukwu and co, also a member of the Joint Solicitor representing the Plaintiff, stated.
"Addax knowingly and habitually underestimated the potential hazards and risks posed to the Izombe population by its malfunctioning systems and general misfeasances. Had Addax acted promptly and responsibly, the Durugo tragedy would have been prevented", he continued.
Corroborating the statement above, the Attorney who sued on behalf of the deceased family, Arinze Duru Esq said, " It is devastating to attempt the practical closure of an entire lineage in this manner and to have a lifetime of memories destroyed. That this could have been prevented makes it even more heartbreaking. It is for this reason, we seek the order of court to punish this egregiously insidious conduct of the Defendants "
According to the Writ of Summons, the lawsuit cited multiple causes of action including negligence, public nuisance as well as violation of the law, extant codes, rules and regulations governing oil and gas prospecting, mining and production operations in Nigeria, especially Department of Petroleum Resources, DPR, Environmental Guidelines and Standards, EGAS and demand Ten Billion Naira in punitive and exemplary damages  from Addax for its gross negligence occasioning the wrongful death of the deceased and psychological devastation to the plaintiff.
They equally urge the petroleum company to undertake soil and site remedial action and conform itself to global standards in its operations in Izombe and else where in Nigeria.