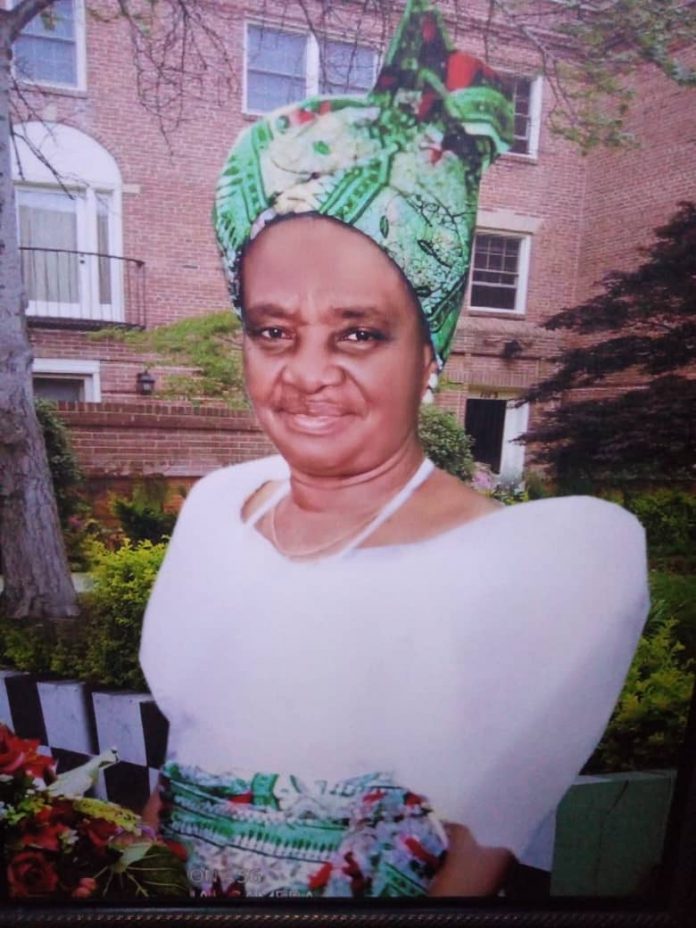 By Onyekachi Eze
It was more like a carnival of a sort in Ubachima 1, Awo Omamma, in Oru East Local Government Area, Imo State, as the remains of Late Lady Grace Uloukwu Obiozor, was laid to rest, in her husband's home.
Lady Grace Obiozor was committed to mother earth, after a requiem mass held at St. John's Catholic Church, Awo Omamma, in December 29, 2020.
She aged eighty-one.
Among her Children is Hon. Uche Obiozor, an entrepreneur and the CEO of LP Consults, consulting in Nigerian Ports Authority, and the Federal Ministry of Environment.
However, it was a convergence of creme de la crème in the society, and captains of industries who thronged the venue to sympathize with the bereaved family.
Political, Religious and Community Leaders were remarkably present.
In a tribute to his mother, Hon. Uche Obiozor described her mother as an Amazon, and lover of God and humanity.
She was attributed as a peace maker, who positively impacted on the lives of people who had contact with her, while she lived.
"My late mother, Lady Grace Uloukwu (Nnete)  Obiozor (Nee Nkemakolam) who went to be with the Lord some months ago was such a loving wife, caring mum, fantastic sister, a beloved daughter and the best friend anyone could wish for;
"You are too precious to be forgotten, and too priceless to be ever replaced. I miss you more than you know and my heart aches every time I remember you are gone. Goodbye mum", Hon Uche Obiozor asserted.