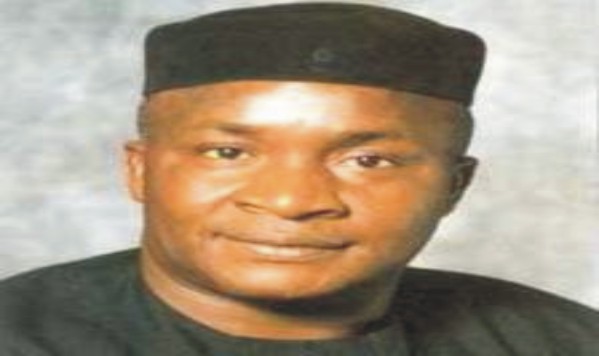 By Emma Okafor
A lot of things have been said about Udenwa and 2007 election. There are some schools of thought who believed that Udenwa could not produce a successor after serving Imo State as Governor for eight years and the aftermath of that is what Imo is suffering today. Some believed that Ararume who was seen then as being very close to Douglas House was also stopped by the same Udenwa. Whatever opinion that is dispelled by these thinkers could be interpreted from the perspective the agitators are looking at it or information available to them. Some of us who were actors in the 2007 election know that Udenwa did his best given the circumstances he found himself.
I don't want to join issues with people like Bath Nwadike who in his ignorance vetted his anger on a man who is undoubtedly seen today as the father of Imo politics and in all round a REAL DEMOCRAT.
We know the level of psychological damage and infrastructural delay the military left behind before the civilians took over in 1999 for which Imo was the worst hit. We are also aware that the Northern oligarchy and top army officers dictated who became what in Nigeria before year 2000. We are also witnesses to what happened in the election of Udenwa in 1999. Udenwa as far as we know was a product of real democracy where the masses had their way and the God fathers had the say. The will of the masses triumphed over the dictates of the few.
It will be fool-hardy for the same Udenwa who enjoyed the real practice of democracy to impose a candidate on the people. Udenwa did not stop anybody from becoming Governor but the masses did. This must be understood clearly.
Udenwa came, served Imo State for eight years in the best possible way he could. Posterity is there to judge him with his achievements. Udenwa is not good at comparing government because he believes that his style of administration cannot be the same with the other ones.
Imo people have seen a government after him and the one navigating the activities of the state now. They are the ones to judge. I want to place on record that the best legacy Udenwa bequeathed to Imo State is peace and stability in governance. Where there is peace and stability in a system, even the blinds can feel and touch achievements.
That most of us are alive today enjoying the things around us as Igbo people is as the result of sacrifices people like Udenwa made for our collective survival. As a younger person and the only son of the parents, he abandoned his studies in the college and joined the army to fight for the survival of his race. What a love for ones' people! How many of our so-called leaders had same courage those dark days and showed same love for our people. Our people should learn not to forget in a hurry.
Democracy in Imo state started and ended with Udenwa. We should all be prayerfully asking God to give us another Udenwa as Governor or somebody who will be better than him.
Udenwa allowed the people freely to elect their Governor in 2007, the same he did in 2011. He abhors imposition because he was not a product of imposition. Those calling him names should understand this.
2015 is very much around the corner. Imo people should never again allow people with unknown pedigree to rule Imo State.  Dee Sam Mbakwe has classmates in the primary school, secondary school and university, same with Udenwa. They worked somewhere with track records before they became Governor. They had addresses and had trust of people before they became Governor. Imo witnessed tremendous achievements during their time. Ohakim did his best given the circumstances he found himself.
Today, we are watching, taking records and judgment day will soon come.
Let us learn to say good of our leaders who have discharged their duties responsibly and stop calling them names.
Imo must be better and must be returned in the hands of God.
–Emma Okafor (Agujiegbe) was former Executive Assistant to the Governor on political matters