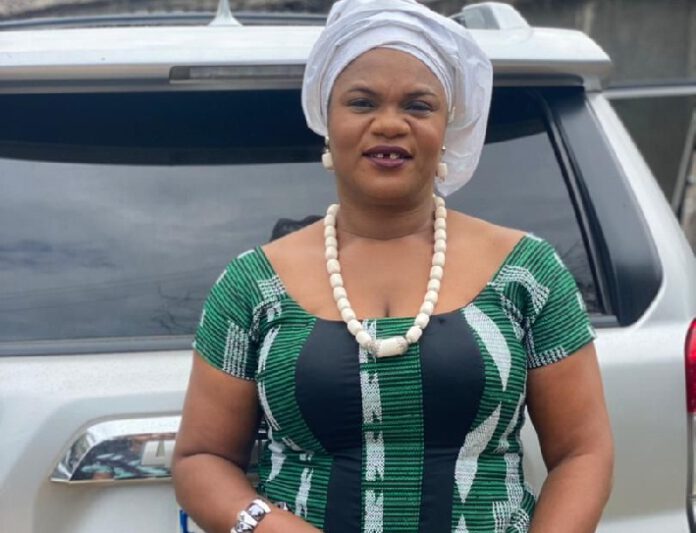 The Chairperson of the Nigerian Institute of Town Planners, NITP, Imo State Chapter, TPL Edith Akweke has felicitated with Women across the globe on the 2023 International Women's Day anniversary.
Sending her warm wishes to women, especially her NITP members, TPL Edith described them as agents of change and stabilization.
She made this reference to the year's theme, "Embrace Equity: DIGITALL, Innovation and Technology for Gender Equality".
The Chairperson opined that in today's World, women are not only home builders, but assets to global emancipation.
Akweke added that no society thrives while sidelining women and Girls, whom she attributed as 'jewels of inestimable value'.
While also sending her goodwill messages across, she enjoined women to see themselves as an integral part of society, whose worth cannot be underestimated.
Again, the woman leader maintained that gender based violence can never be accepted or tolerated, rather would be strictly repelled by relevant authorities.
Without mincing words, women and Girls were admonished to avail themselves the opportunity of adding value to their respective homes, in offices, business arena and to the society at large.
"I use this day to reassure my fellow women that days are gone when women are relegated to the background. No, the global change is for all of us.
"This is another great day to ponder on where we have not gotten it right before now, and seeking for ways to make it better. We are talking about gender equality, and ways of getting involved in the scheme of things. By God's Grace, we are nearing to the point we all advocated for".
TPL Edith Akweke added, "I send a hearty cheers to all of you, may our toil never be in vain, remain blessed wherever you are, and prosper".