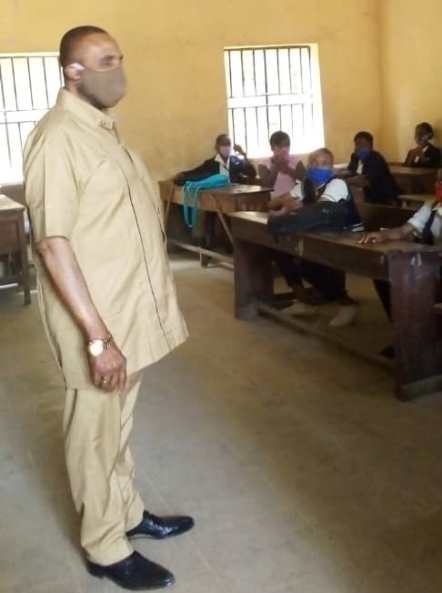 .As Parents Panic Over Safety Of Children
By Okey Alozie
The rate at which Hoodlums and Herdsmen invade Schools in Imo State is said to have come to alarming rate.
The secondary school principals and primary school Head Teachers of the affected schools are now having sleepless night over this problems they are now facing.
More than 50 schools in Imo are said to be in danger as hoodlums, herdsmen and their cows on daily bases enter into school premises to disrupt academic activities and destroy things.
Most time they destroy school properties and rape the female ones.
Principals and Head Teachers are said to have severally written to Imo Government on the issue, yet the government has refused to do anything to help them out.
This time, the miscreants have taken position of part of some schools to operate both day and night to unleash terror on students and teachers.
Recently it was discovered that some schools are now being used as centre for the initiation of cult boys and girls.
Report has it that 60 percent of Imo Students have been initiated into various cults. Before a female student join the cult she will perform a lot or rituals as we gathered.
On the last lap, they will enter into maraton sex with ten boys and if she survives it as we were told. she will become a full member of the cult group and those boys that had  sex with her automatically become her husband and she must service them on daily basis.
This is happening in so many schools now. The bad boy living in some schools now train these students on how to commit crime especially stealing.
Some of the villagers who noticed this development are equally raising alarm calling on the Governor of Imo State, Senator Hope Uzodinma to intervene as a matter of urgency to recover schools from the Hoodlums.
At Orogwe Secondary School, Owerri West LGA. Herdsmen have take over the premises.  The school has  no fence and as a result, the Herdsmen and their cows come in freely to disturb students and teachers  on daily basis.