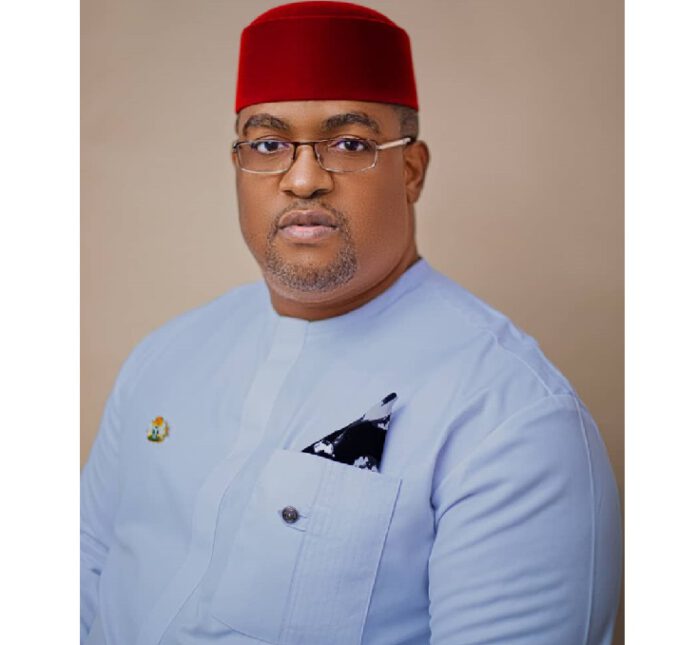 In continuation of his Consultations with stakeholders and Ndi-Imo ahead of the November 11th governorship election in Imo State, the candidate of the New Nigeria People's Party (NNPP) Hon. Uche Ben Odunzeh has consulted the paramount King of Ndi-Igbo Ghana, His Royal Majesty, Eze Ambassador Chukwudi J. Iheanetu at the East legion Accra Ghana.
The Governorship hopeful who used the visit to inform the monarch on his aspiration of becoming the governor of the state hinted that his ambition is driven by his passion and genuine concern to rescue Imo state from the clutches of maladministration that has become the order of day
"I have come to officially inform you of my aspiration to govern Imo state which is driven by my genuine passion to rescue the state"
"Imo state is in crisis and I believe we represent the alternative that will salvage the state from the grip of transactional leaders who are best described as merchants"
"We want to return Imo State to the path of progressive development and importantly restore her lost glories" he remarked
Responding, the visibly elated monarch commended the Candidate for his courageous in undertaking the onerous journey describing it as a step in a right direction.
He revealed to the candidate that he has distantly followed his activities and is confident he will make an impressive outcome in the poll and therefore urged him to continue to be loyal and to carry the young people along in his programs.
He prayed for him and assured him of his support.
Present during the visit are, Chief Obiora Anekwe, Chief Daniel Bertram Chinomnso, Chief Calistus Elezieiwa, Chief Joseph Temple Ezenwadi, Chief Dr. Okwudiri , High Chief Dr.Nwandu, who is the Eze Elect of Ahaizu Mbaise, and Chief Emeka Nnokwute.