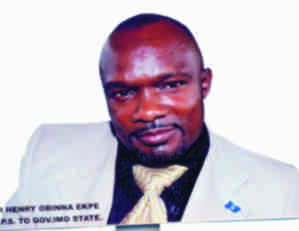 Kema Chikwe As A Recurring Decimal In Imo Politics
Dr Kema Chikwe does not need any introduction either in Imo nay Nigerian politics. She is as hard as they come. And has remained in the political arena since the birth of the current political dispensation in the country.
She is usually in the news, either for the good or bad one, since politicians have no hiding place. "Nda Kema" as she is fondly called by her admirers, swims against the tides and gives no qualm, even as she looks not behind as she hears you talking about her.
This "heaven may care" attitude angers her political detractors, and fortunately is one of the major weapons that project her steely posture. Like it or not, there is no how the politics of Nigeria can be written without a mention of this dogged amazon.
Kema Chikwe has created a niche for herself, and her political history depends on who is writing it. But the fact remains that there is a Kema Chikwe.
I have known Mrs Kema Chikwe even as a kid, when she was in Alvan Ikoku College of Education with my late mother, as one of the early students of the legendary citadel of learning.
I met her again in my early adult years at Umuohiagu, Ngor Okpala LGA, and at Owerri residences of our Late Aunty Maria Egu. This was the period she was having her political tutelage.
In fact, at this period, it was just a few women who showed interest in politics. At that time, the game was mainly for men, and the few women who joined the trade had opportunities and were recognized and respected by their male folks.
Since then and till now, Kema Chikwe has remained a factor in Imo politics. She has refused to be a cowed by gossips or outright blackmails, which are all part and parcel of politics.
Recently, Chikwe was anointed by the Peoples Democratic Party (PDP) at its Convention in Abuja as the new National Women Leader.
To be frank, before Chikwe emerged winner, it was a herculean task and this was because of the various obstacles she met on the way. Too many Banana peels.
Immediately her name was mentioned as one of the Aspirants, a deluge of protestations started flooding into PDP Owerri office. Opposition to her new ambition was legion. But as ever, Chikwe whether the storm by employing political deft touches that confused her opponents.
The opposition Chikwe encountered emanated from the fact that many assumed that the lady born in the popular Ejiogu family of Egbu in Owerri North LGA was monopolizing the various political positions meant for Imo state, as if no other persons exist but her.
Many questioned why Chikwe should dare say that she wants the position of the PDP National Woman leader, just a few months after participating in the Owerri Senatorial election which she failed. Why not another person? The opponents queried.
Before the present position, Chikwe had been a member of the PDP Board of Trustees.
She was Minister of Aviation, and at a time Minister of Transport. She had ran as a governorship aspirant in the state and just last year, contested for the Senate seat of Owerri zone, which she lost to Senator Chris Anyanwu. Before then, she was the Nigerian Ambassador to Ireland.
Since that last election which she failed, Chikwe has received a lot of sticks from her opponents who accused her of being the remote factor that caused the PDP the governorship election in the state.
The argument was that, Chikwe had incurred a lot of political debts, and inflicted many political damages, on people who in a retaliatory omen came back for a payback war during her Senatorial election. Therefore, in a bid to get at Chikwe, PDP suffered a major calamity.
The story goes that most of the younger politicians from Owerri North, have found it difficult to make it because their ambitions clashed with that of Chikwe, who frustrated their efforts who gave them bloody noses through various political gimmickries.
Among these young Turks are Bar Nnaemeka Maduagwu, Noel Iheme from Egbu. Chief Henry Njoku (Harry Tex) from Ulakwo and Captain Emma Iheanacho. Chikwe one way or the other had deprived these young politicians' opportunities which came their way through hard work. Even Martins Agbaso could not contain the Kema Chikwe phenomenon, until he moved to APGA, where he had space to operate.
Much as these arguments against Chikwe may be true or false, but in politics every participant is ambitious and plotting to reach the destination point. Therefore it is a game where the winner takes all and the most enduring reaches the end.
Politics is made up of conspiracies, out – right lies, blackmails (gossips) propaganda and is brutish at some points. Therefore, it is a game where anything goes, as every tactics and strategies are employed to overrun the opponents.
The end game in politics is power. And power, no matter where, is not given on a platter of gold.
The competition to be a class monitor is as tough as an election to be a president of a country. They are all elections at various levels and it is only when one gets older that you realize that both were same in seriousness and sagacity.
Chikwe is accused of employing any means to realize her ambitions. But I would say that it is allowed provided that "means" are not against any law.
Therefore, while I am not speaking for Chikwe, or for any group, I would suggest that Chikwe should be studied by her opponents and seek for ways to decipher her political magic and dismantle it.
The truth is that, the woman seems to know the game, and is always ahead of her opponents, except at the Senatorial election where they got her where they wanted her. But who could face such a marshalling of political war heads she faced in the last election and succeeded? Yet, the battle took a tool on her opponents, just because it was a Kema Chikwe.
However, as a master in this game, Kema Chikwe has used the current position (National Woman Leader PDP) to clean her image soiled in the last election, and indeed has climbed up again, remaining not only politically relevant till 2015, but mounted the National political orbit again.
In order words, with her present position, Kema Chikwe will be among those who will determine how 2015 would be shaped under PDP, right from the state to National levels.
Even if she nurses any ambition in 2015, she stands on good stead to plot ahead her opponents. But this depends on how much her ambition is.
Assuming Kema Chikwe nurses the ambition to join the guber race in 2015 in Imo state, as widely rumoured, she may have shot some of those who made her in the foot.
I am talking about Hon Emeka Ihedioha and Senator Hope Uzodinma. These two gentlemen handed Chikwe her present job on a platter. But whether they did it because they love Chikwe, or for what ambition they are pursuing in 2015, only time will tell.
Meanwhile, it is advisable to say that "Nda Kema" should use this long period as the woman leader of the PDP to have a sober reflection and mend fences, particularly with these his "younger brothers" of Owerri North extraction, for her to have easy sail and confidence of her people with a base at home.
Though, one cannot be loved by all, but charity must begin at home. Rather than use her position now to commence a vendetta war against perceived enemies who worked against her Senatorial ambition and the present position, she should instead serve as a big sister to all Owerri zone, not only Owerri North.
The venom the like of Nnanna Okoro, Ngozi Orubele, Comfort Chukwu and others poured on her at the Eagles square before they were pleaded to by the high and mighty to step down for her, indicate that there is a missing link somewhere.
Therefore, with her present job, Chikwe is a National leader and should work as statesman, mostly among politicians in Imo state in particular and Nigeria to bring a lasting peace by exhibiting humility that would endear her to her people. She should also now begin to nurture a successor because time is ticking and waits for no one.  I rest my case.
But the thinking everywhere within the PDP family is that Hon Emeka Ihedioha may be eyeing Okorocha's job in 2015. Same for Hope Uzodinma, who a source told me entered into agreement with Okorocha to hand over to him in 2015. This, it was said, was the reason Ikedi Ohakim failed in Orlu zone, while other PDP candidates scaled through.
The take is that, Okorocha has broken the zoning formula, and therefore candidates can throw in their hats into the ring, from any zone, including Hope Uzodinma from Orlu.
However, all these are human plans and postulations, while only God will decide those who will live till 2015. But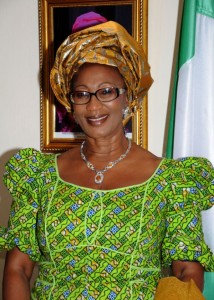 be that as it may, it is usually said that politicians remain relevant by contesting elections.
Therefore, it is likely that Kema Chikwe will contest in 2015, like others. So, would she try her hand again on the Owerri Senatorial seat? If not, what else would she contest for? Having out   – paced her opponents again with her current position, will they still lay siege for her in 2015?