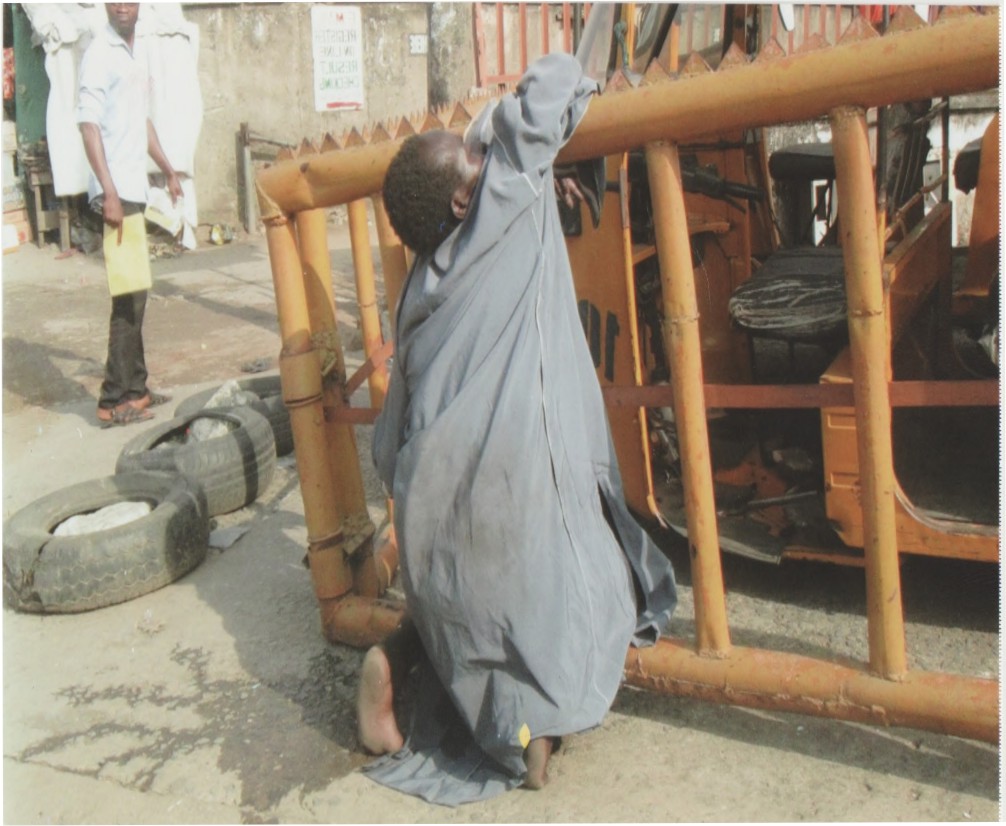 By Justice Nwafor
Tragedy struck Monday morning as a man allegedly took his own life at Conoil filling station located at the busy Ama JK in the heart of Owerri.
The man suspected to be about 45 years old looked terminally ill as the picture obtained by Trumpeta revealed that a certain liquid was gushing from wounds on the leg of his lifeless body.
Also, when our correspondent visited the scene the lifeless body which was already covered with a black polythene material on the orders of the management of the petrol station, was oozing as passers-by were seeing covering their nostrils.
A witness who pleaded anonymity told our correspondent that the deceased who was popularly known as "pastor" was always seen gallivanting Ama JK axis of Owerri.
The witness who is a photographer also revealed that the deceased has been ill for years as he was seen, before his death, with wounds on his legs and a swollen face.
According to him, the man rushed to the iron gate of the petrol station in the early hours of the morning and let himself fall on the protruded sharp edges of the fence leaving him seriously injured and dead instantly.
In his words; "I came to work this morning and to my surprise I saw a man hanging on the fence of the filling station. According to what people said, he rushed to the fence and let the irons on the fence pierce his stomach"
Speaking on the identity of the man, he said that name of the man was unknown. "We only know him as Pastor but nobody knows his real name."
He continued: "when the manager of the filling station got notice of the incident, he ordered that the dead body be covered with nylon bag. Then he called the police men stationed along the blocked Douglas road axis and notified them of the dead body.
"One man people said is his bother has been contacted but he is yet to come and carry him"
As at the time of filling this report, the body was still at the gate of the petrol station, covered with a black polythene material.