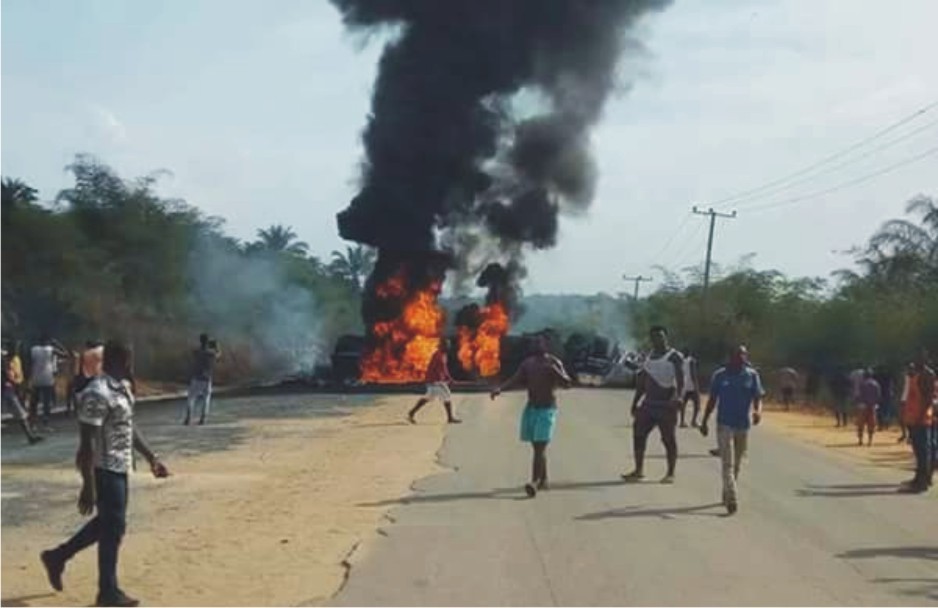 By Kelechi Ugo
Residents of Imo State and sympathizers are yet to recover from the shock inflicted on them by the ghastly accident that happened at Njaba Bridge as nobody has been able to identify the victims who burnt beyond recognition since one week ago. The story of this ugly incident has dominated every corner of the state since no one has indicated himself to be family member of any of the victims.
It was reported that the accident which sent almost 19 people to their untimely death occurred when eighteen seater bus which loaded at Orlu ran into a full loaded gas tanker believed to had lost control while driving down within Umuaka and Njaba bridge along Owerri-Orlu express way, Imo State.
In a telephone call to the Police Public Relations Office (PPRO) Imo State command in order to ascertain the current state of the story since nobody has shown up so as to account for the identity of the victims, SP Andrew Enwerem disclosed that nobody has own up to be the family member or relative of the victim.
SP Enwerem informed that identifying the victims remains a difficult task since the dead passengers did not write their names in the manifest while they were bordering the bus. The PPRO disclosed that nobody has reported any case of missing person so as to attribute it to the incident.