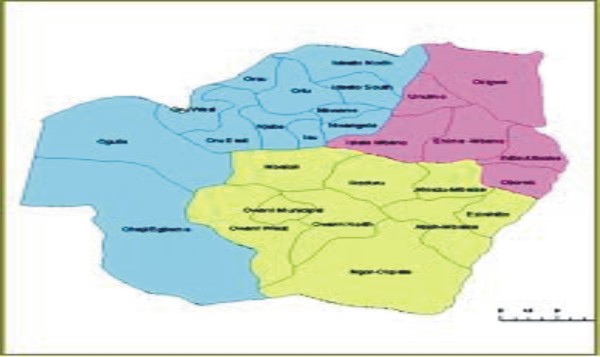 By Onyekachi Eze
The reported move by a section of the Imo State of House to a church in far away Elele, outside Imo State for purposes of agreeing to work in harmony with the State Governor, Owelle Rochas Okorocha, has been traced to a cash inducement running into millions.
Trumpeta newspaper has in its last edition highlighted about the move 17 lawmakers of the APC extraction embarked upon to solidify their support and relationship with the state governor.
It was learnt that apart from making regular trips to the said church pastored by a powerful spiritual priest every last week of the month for special prayers, that of Monday May 28, visit, after marathon meeting with the governor, took a different turn.
Details had it that the pro-Okorocha lawmakers confirmed their loyalty to the state through a spiritual exercise they are accused of embarking on oath of allegiance.
However, information available to the newspaper has it that the purported visit didn't work out without strings attached to it. Irrespective of the earlier reports that Okorocha is backing each of the lawmakers with a promise to reward them a second term ticket for first timers and House of Reps opportunities for those willing to climb higher, a monetary inducement was included.
A source who offered information on what transpired revealed that "the lawmakers engaged in the movement because of the promised amount of N50m each. "You know the governor is drowning gradually as a result of the outcome of the congresses in Imo APC. The only strong people he has are the elected lawmakers. That's why such promise is possible and the amount has to come. And that's why they have to embark on the trip"
It was learnt that the N50m will be paid in tranches until it is completed before December this year.
Of the 27 House members, seven APC lawmakers kept away from trip including those of the PDP who are not in the picture of the scheming.
When contacted for reactions after a call to the Speaker, Rt Hon Acho Ihim failed, one of the female lawmakers who exonerated herself denied knowledge of such exchanges.
The lawmaker who pleaded for anonymity claimed that the oath-taking allegation against members is a lie from the pit of hell, adding that there is no reason to do such for the governor who has rosy relations with them.
She denied issue of promise of money stating that Okorocha and the lawmakers are working in partnership for the good of Imo people.