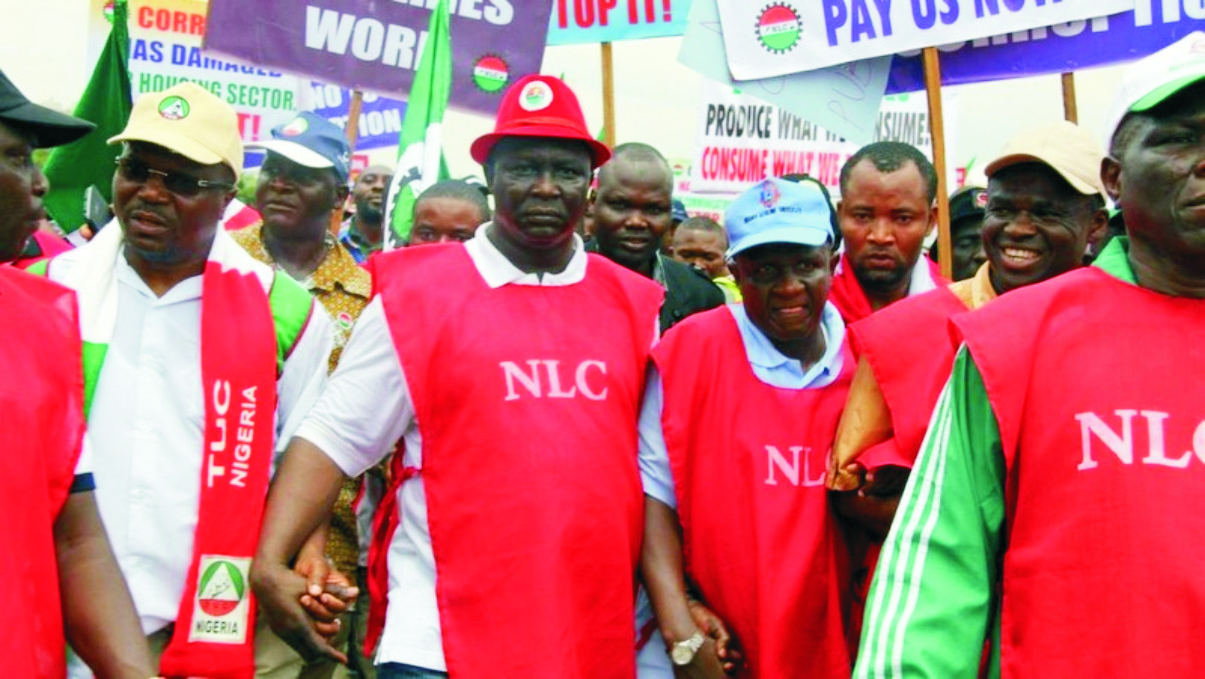 By Okey Alozie
The Leadership of Nigerian Labour Congress NLC has ignored a court order stopping a Nation-wide strike and insisted that workers should embark on strike action to show the uncompromising attitude to the government for refusing to pay N30,000 minimum wage.
The Leadership of Nigerian Labour Congress of Imo State insisted that only the President of the NLC Comr Ayuba Nwaba and his Exco will issue directives. The National Leadership led by Comr Ayuba in one of the national dailies on Monday declared that no court order was received to that effect and therefore no going back on the strike.
In Imo State, the Commissioner for Labour, Hon Blessing Nwanmerenini has pleaded that workers in Imo State should not go on strike since the State Governor Owelle Rochas Okorocha is taking good care of them by paying them their salaries. He asked that Labour Leaders in the State to consider it necessary to withdraw from the intending strike action and exercise patience. According to him, Imo Governor has good plans for the workers.
From all indications, the workers have made up their minds to proceed on strike. Our reporter who visited the State Secretariat complex located along Owerri Port Harcourt road, Owerri observed that some workers already have downed their tools even before the strike action commenced officially.
Many have travelled while some still waited to collect their two months salaries which the governor promised to pay them.
Meanwhile names of Imo workers who come to work are now recorded in the attendance list of every Department.
Trumpeta gathered that the attendance list will be used in future to access the workers.
A visit to Imo markets shows that people are now rushing to buy food items to avoid hunger and starvation that will hit them as a result of the upcoming strike action of Labour.
The Labour leaders were said to have walked out of government during discussion at Abuja on how to resolve the problem while the government said it will pay workers N22, 500 while NLC said it must be N30,00 minimum wage or nothing else.