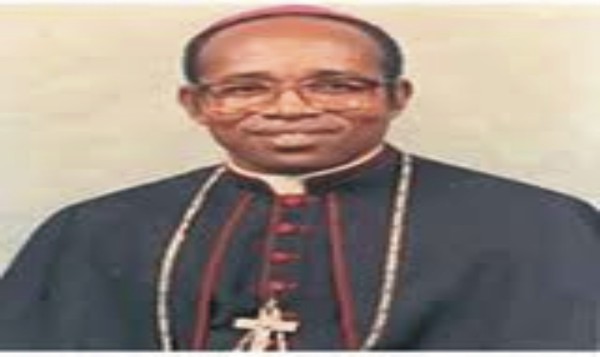 By Robert Mbeyi
The grand finale of the Centenary celebration of the Catholic Church in Owerri Province (I912-2012)  which began on Sunday with a holy mass continued yesterday with three friendly matches between Okigwe Diocesan Junior Seminary and its Ahiara counterpart; Umuahia Diocesan Girls' School and Orlu Diocesan Girls' School as well as Christ the King College Onitsha and Holy Ghost College Owerri.
At a press briefing in Owerri, the Most Rev Anthony J.V. Obinna of the Metropolitan-Owerri Province disclosed that today has been set aside for the feeding of the poorer folks in the parishes while on Wednesday, His Eminence  Fernando Cardinal Filoni celebrated holy mass with children and youths from Owerri Province.  Later in the day, there will be Sharing of Missionary Experiences in Africa, Europe and theAmericasby Bishops, Priests and Religious to be chaired by the Apostolic Nuncio, Archbishop Augustine Kasujja.
Thursday will be another hectic day as there will be an International Symposium on Evangelization.  The Cardinal will present the keynote address while His Eminence, John Cardinal Onaiyekan and Bishop Lucius Ugorji chair the first and second sessions respectively.  The next activity billed for Thursday is Evangelization Today and Tomorrow-Catholic Doctrinal imperatives to be delivered by Msgr. Fortunatus Nwachukwu, Director of Protocols, Secretariat of State, Vatican City.
Evangelization Locally and Globally-the Filiations Dynamic by Rev Fr Dr Innocent M. Osuagwu, Coordinator Dept of Church and Society,OwerriEcclesiasticalProvinceand Rev Fr Dr Bede Ukwuije, CSSP Asst. Superior-General Holy Ghost Fathers Congregation,Rometakes the floor.
Thereafter, Evangelization Locally and Globally:  Inter-Faith Dimensions and Challenges by His Eminence, John Cardinal Onaiyekan, Archbishop of Abuja and Evangelization Today and Tomorrow:  The challenges beforeOwerriProvinceby Monsignor Theophilus Nwalo, Administrator, Ahiara Diocese.  The last lecture on Thursday is Evangelization Locally and Globally- Upholding Christian Moral Standards by Rev Fr Paulinus Odozor, CSSP, Theology Department,Notre Dame UniversityIndiana,USA.
On Friday, Nov 9th, the Cardinal celebrates holy mass at the Seat of Wisdom, Owerri by 7.30am while music fiesta and dance fiesta follow.  Choral entertainment and Drama on IJE OKWUKWE conclude the day.
On Saturday, there will be thanksgiving closing mass by the Cardinal and later, a message from the Holy Father will be read.  Lunch and entertainment which are stated for 1.00pm bring the week-long grand finale to an end.