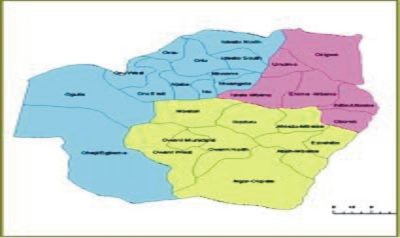 . Pledge Peace. Progress, Devt
In a wall attended congress of Agbala Community Development Union (ACDU) held on Monday 8th of May 2023. Prince Tony Anyadike and Mr. Vincent Amadi emerged as President General and Secretary General Respectively. The event which took place at the Community Primary School Hall, has in attendance some important dignitaries of Agbala Origin who came from within and outside the state to give their support to the emergence of new exco of ACDU.  The election was preceded by the constitution of a caretaker management committee headed by Barrister George Akagha and five others who came into office on 26th December 2022 and charged with the responsibility of organizing an election for a new exco. They completed their work on Monday 8th May 2023 and conducted the election which produced Prince Anyadike and other officers of the union. Our correspondent who witnessed the event reported that the election was peaceful and went through a collegiate system of 28 members from the 14 kindreds of Agbala
It will be recalled that the constitution of the George Akagha Management Committee became necessitated after the expiration of the tenure of the past excos led by Mr. Joseph Ajaero whose colleagues were said to have called a meeting for charge of leadership having been accused of not carrying them along ineptitude and overstaying their tenure, hence consequently dissolved themselves. At the Easter conference when me caretaker management committee was to conduct the election, some human factors frustrated it and thus it was shifted to 8th of May 2023.
It was gathered that despite the inherent power of the management Committee as freely given by the December conferences to organize and set in a new exco, some elements ore said to be making moves to organize a parallel election that conflicts with the constitution of the union and authorization of the people.
Speaking after his election through a consensus adoption, Prince Tony Anyadike expressed gratitude to his colleagues for electing him based on his principles and assured that he will work in cooperation with both the youths and women organizations in the community to bring about sanity, unity, peace and development in the community. He noted that the community has lagged behind in so many areas and spoke of his resolve to explore every means to return the glory of Agbala Community especially now that the community is fast growing into an urban settlement and requires intelligence to contain danger inherent in such situation.