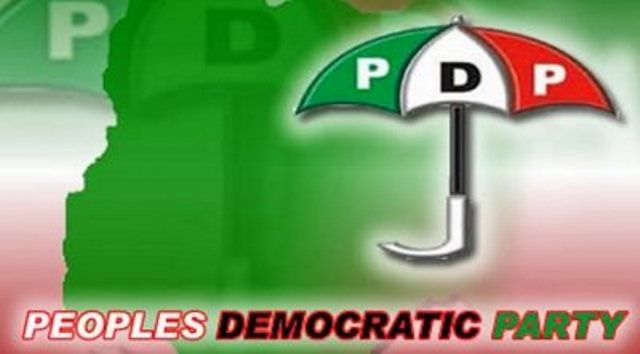 .Says Both Politicians Deceiving Uzodinma
A political Titan and Veteran of many Political Battles in Ngor Okpala  LGA since 1999, Chief Charles Abara, has urged the listening public and the Governor of Imo State, Senator Hope Uzodinma not to give ear  to the political sermons being preached by Dr TOE Ekechi and  Hon Bede Eke that the Peoples Democratic Party, PDP, has collapsed in Ngor Okpala LGA.
Speaking to Journalists in Owerri, Imo State yesterday, Abara made it clear that both men who previously were PDP, are only speaking to deceive the Imo State Governor, Senator Hope Uzodinma, since they are claiming what they cannot practically   do as politicians.
Abara said that he was surprised to read in the Media where Eke and Ekechi were saying that PDP Ngor Okpala has lost its strength, adding that it is now that Ngor Okpala PDP is more solid, since those who used the party to feather their own personal nests than build the party, have left.
"Ngor Okpala PDP is now undergoing reconstruction with the likes of Bede Eke, who could have the face to castigate a political party that sent him to House of Assembly twice, and the House of Representative two times, gone. It shows the character of ingratitude and betrayal which Bede Eke is made of, and will soon showcase in his new political abode, APC" Abara said.
The former Interim Chairman of Ngor Okpala LGA said that on the two occasions PDP sponsored Bede Eke as House of Representatives candidate, he lost his polling Unit in Umaga Nguru and his Ward, and rather used votes from other Areas to be a Legislator.
"This is the man telling Governor Uzodinma that he will deliver Ngor Okpala to Governor Uzodinma. When did he develop the power and capacity, which he could not produce in his own elections twice? I challenge him to produce his Booth and Ward Results the two times he contested for House of Representatives" Abara said.
Abara maintained that nearly all those people who followed Bede Eke to declare for APC have since returned back to PDP, including the LGA Secretary, Ifeanyi Nwaiwu.
He said TOE Ekechi has never won any election in Ngor Okpala before and wondered the magic he would produce to return Uzodinma, adding that Ngor Okpala any day remains PDP, and PDP in Ngor Okpala.
"There is no need for much media talk. All of them are fighting to Head Uzodinma's Campaign Council in the LGA, which is only to deceive the Governor. We shall meet at Election Day" Abara assured.
He said that already, Ngor Okpala APC is into various factions with Bar George Eke, Okenze Obinna, Dr TOE Ekechi, Sir George Eche, and now Hon Bede Eke heading different mushroom factions.
"Soon, the quarrel will blow open and PDP will have the last laugh, because too many captains cannot pilot an Aircraft" Abara said.