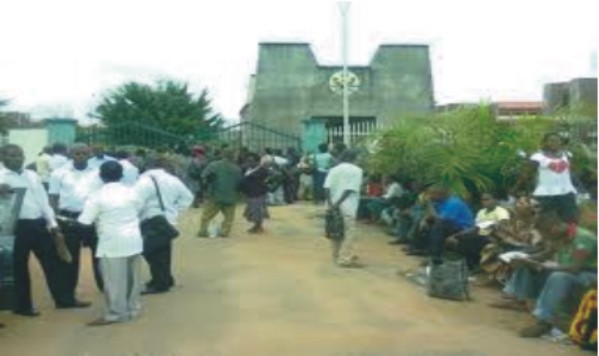 .Beckons On Gov For Interment
By Okey Alozie
The State Civil Service Commission is said to be under serious fire now over series of complains and protests made by Imo Civil Servants.
Those who submitted their letters of retirement hinted that those to process their retirements refused to do their job. The aggrieved workers now want the Governor to revisit the State Secretariat complex located along Owerri Porthacourt road to see what is happening at the Civil Service Commission.
Some of the Civil Servants who are of age of retirement are now finding things difficult as there no officer to process their files.
Information revealed that the files that are supposed to be properly processed by the Civil Service Commission are said to be allegedly abandoned and this has led to crisis as those who will retire September and October have their names ungazzetted.
The aggrieved workers told our reporter that the management staff refused to attend to their files and each time they visit the Civil Service Commission, they will come back unsatisfied because of the attitude of those workers there.
"We are calling on the Governor  to come to our rescue by giving the Management staff of Imo State Civil Service Commission marching order to urgently process our files as soon as possible so that we can get our retirement benefits without difficulties. People working there are so slow, they need to be redeployed" the aggrieved workers submitted.
They also complained against the Chairman of Imo Civil Service Commission, Hon Chief Mrs Julie Onyeukwu for not taking her job so seriously.
Further information revealed that because of the inability of the State Civil Service Commission to do its job perfectly, workers now over stay in the system.
It has been reported that a good number of Imo Civil Servants who are supposed to have retired before now are still in office, giving themselves illegal extension because nobody is acting on their files. Many of the Permanent Secretaries who supposed to have retired are still in office.