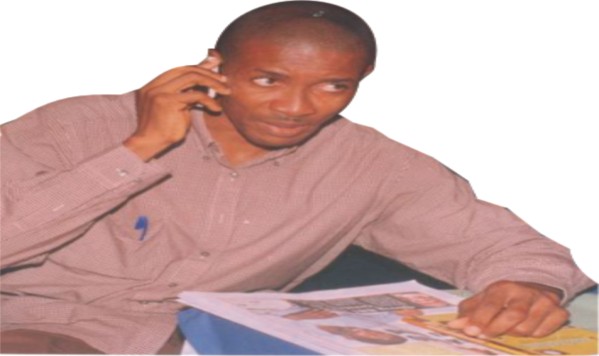 Activist and former media aide to outgoing Speaker of the Imo State House of Assembly, Citizen Ikenna Samuelson Iwuoha who is recuperating after a nightmarish experience in prison detention has opened up on the hell he went through and what the future holds for him in the world of activism.
In an exclusive interview he granted our reporter in Owerri, Iwuoha said that he underwent severe trying period adding that the trial period is a process in life of a full fledged man.
Recalling that it was not the first time he went to prison as his first experience was in 2010 when former governor, Ikedi Ohakim also sent him there more than two occasions. The former SA on media to Imo Speaker claimed this is the ninth time he was detained.
On the beginning of his travails, Samuelson revealed that when he left Uwajumogu's office, he called governor Okorocha's attention concerning the manner things were done in the Speaker's office but was not given attention.
According to him, "I went to the EFCC to inform them about suspected criminal activities going on in the Speaker's office, where the Speaker's elder sister's NGO is involved in shoddy deals".
Samuelson went further to disclose that he survived several death traps and threats from suspected government agents sent to maim him. "It was by the special grace of God, that I survived their nefarious plots to kill me" began the activist, "It was by God's grace that I was not there at the time those people came to assassinate me".
"The trouble that was used to rope me in was about the cult war between two suspected groups who were at each others throat for reasons I don't know and was not part of the fight. But I was told that later five young men came looking for me, but were told I was not around. They made a call according to my sources to a well placed person in the House of Assembly and told the person who is a principal officer that I was not around.
"The same person I was informed instructed them to kill somebody in my place so that I will be linked to the matter".
According to him, "when I came back to my house later, I saw about 36 policemen in the compound. When I introduced myself I was told that I was under arrest for Murder case.
Despite my claims, please and testimony from neighbours that I was not around and the house when the incident happened, I was arrested, dragged to police headquarters and later thrown into jail".
Samuelson in his usual element opined that those responsible for his incarceration for over 11 months including the state governor who he accused of conniving with his former boss, Uwajumogu to throw him into jail will also expect a payback time. They should expect the wrath of God when the time comes"
After spending months in prison and working out a freeman courtesy of court judgement a day Okorocha was declared winner for second term, Samuelson urged the federal government to take another look at the prison condition with particular reference to that of Imo state. "I must confess the prison is nothing to write home about. Government should establish computer centre, football pitch and other social services to enable inmates keep on with life while in confinement. Health facilities should also be upgraded because HIV/AIDS and other killer diseases are on the increase in prison.
Samuelson resolved that having been kept in dungeon for offence he never committed, his activism will also take him into fighting for the release of those held in prison for offence they never committed.
After his arrest in June, with wife, Chioma Samuelson Iwuoha over murder case in June 2014, both husband and wife were charged to court and remanded in prison. The wife was later released.
But reprieve came the way of Iwuoha on Monday the 27th Day of April, 2015, when the Presiding Judge, F.I Duruoha-Igwe set him and wife free by ordering his release from prison custody.
In his ruling in charge No HW/124c, 2014, between The State Vs (1) Citizen Ikenna Samuelson Iwuoha (2) Chioma Samuelson Iwuoha, the judge ruled "there is no such evidence before me at least of (b) that the death of the deceased resulted from the act of the Accused /Samuelson and wife" adding that "they are not sufficiently linked with the offense there is no probability that Accused are linked with the offense charged: I am not unmindful of the statements of the Accused where in they raised alibi"
Duruoha Igwe further said "… the fact remains that police arrived the scene after the commission of the offense and 1st Accused to have met the police on his return means that he (Samuelson) arrived home after the commission of the crime "I have earlier in this ruling held that, I find no evidence linking the Accused/Applicants with the offence charged against them and therefore no prima facie case has been established justifying the proceedings of criminal trials against them. In conclusion, I hereby quash the charge/information against each of the Accused. 2ndAccused is to be released from prison custody" the judge ruled.