Opinion Analyst: It has become an accepted norm the world over that those who gives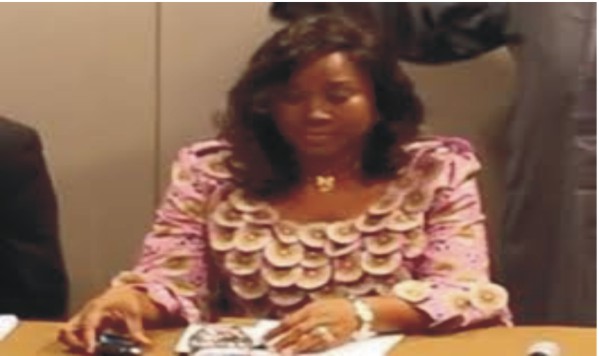 credible services to humanity must be recognized, appreciated and honoured. Unfortunately, due to a multitude of political and social misbehavior in our country only those who fail to serve the people well are usually celebrated and honoured. Painfully enough, in our country, we only recognize people who have made contributions to the development of our country long after they must passed on. We believed that time has come when those who have excelled while in public office should be given a corresponding recognition, honour and appreciated. This is a fact, a valid fact indeed.
Equally, it is an incontestable fact that the concept of democracy as initiated by the people in the ancient city states in the ancient Greeks saw it as the most appropriate means to ensure that people themselves establish the type of government they would like to have. Without doubt, they choosed what has come to be known as the people's government. This concept was properly streamlined and definite appropriately by Abraham Lincoln in 1861 when he was the President of the United States. That definition precisely defined such government of the people as government of the people by the people and for the people-Democracy.
Historically, this process has become the norm in every part of the world because it has been found to be the best form of government. Unfortunately, in some countries or State it has been abused and misinterpreted and mis-applied. Yet, the people have insisted in reforming it rather than abrogating it. In our own dispensation, it is supposed to be the avenue for the citizenry to enjoy what is called democracy dividends.
Democracy dividends come in various ways. But the surest process is through our elected representatives or appointed public officials. Invariably, some legislators have endeavoured in the past to bring democracy dividends to their constituents. But others have not performed as well as expected.
Unfortunately, some citizens tend to think that the only process of democracy dividends reaching the people is by way of legislative processes. No, absolutely no. in fact, since the Executive, the President, the Governor or even Chairman of Local Government execute and dispense the budget at an appropriate level, democracy dividends should as a matter of political imperatives and expediency come from the Executive at any level.
That is why, the people of Imo State, Nay the people of South East should beat their chests by pointing at several democracy dividends which accrued to the people through Professor Mrs. Viola Onwuliri during her tenure as a Federal Minister for four years. Although the ordinary citizen in the street may not know the quantum of the accumulated democracy dividends which came to the people through her own personal political and administrative exploits, they are numerous.
Few examples may suffice here. While serving as Honorable Minster of State for Foreign Affairs, this lady of valor worked very hard to use her God given opportunity to ensure that Nigerian was elected into the United States Security Council in 2013. At the same time, it was through her instrumentality that Nigerian entered into a direct airlink agreement with the State of Israel making it possible for Nigerians to travel to the State of Israel direct without breaking the journey somewhere in the Middle East. This agreement made it possible for a sitting Nigerian President to undertake two pilgrimages to the Israel and to Vatican in Rome. What is more, moreover, she facilitated the agreement between Nigeria and Turkey for air direct link from Turkey to Nigeria specifically to Nnamdi Azikiwe International airport Eungu. This has given the people South East an opportunity to travel to the Middle East directly.
Furthermore, using all diplomatic knowledge and experience, she as a devoured Catholic saw the need for Nigerian Embassy to be opened in the Vatican. This made it possible for Nigerian pilgrims to Rome to have less difficulty in making such pilgrimage. And gave her the Honerable Minister the opportunity to interact with the head of holy see- the Pope. What a feat!
While still serving in that Foreign Affairs Ministry, she was able to attract the appointment of seven Ambassadors Appointments to Imo State, two political and five Career diplomats. This is the first time this had happened to the people. Besides, internally she brought a lot of career changes in the Ministry such as making the practice of civil servants in the Ministry from retiring from the date of their notional appointment. This made it possible for about forty nine top civil servants to serve eight years discounting the date of their notional appointment which would have made it possible for them to retire after six years.
Apart from these major achievements at the national level, there were some pockets of top appointments and other lower cadre appointments and employments facilitated by her. However, it must be observed that while serving as the Honorable Minister of State, Education for about fifteen months came her most laudable achievements. In this Ministry, she facilitated the attraction of major infrastructural funds through the Federal Government NEFUND to both Federal and State tertiary Institutions in Imo State. FUTO, Federal Polytechnic Nekede, the then Alvan Ikoku Federal College of Education and of course to Imo State University and to Polytechnic Umuagwu belonging to Imo State Government. The evidence of such fund procurement resulted in the massive infrastructural development in the four Institutions and through excellent prudent management of fund by Chief Executive. These Institutions have indeed transformed infrastructurally.
Perhaps, the landmark achievements of this eminent daughter of Imo State was to the approval of a private University. Hezzekiah University, Umudi, belonging to Living Christ Mission under the able leadership of His Grace Most Rev.Prof. Daddy Hezekiah. There is no doubt that her contributions were vital of this first Private University in Imo State must have contributed to such an approval.
Incontrovertibly, the high point of her Ministerial exploits could be seen in her major contributions to the upgrading of Alvan Ikoku Federal College of Education to a University status known now as Alvan Ikoku University of Education. There is no doubt that quite a number of few individuals and groups over the years have been making efforts to get this fifty two year old Institution to be upgraded to a University, including the late Senator Uchechukwu Merije, a struggle which began as far back as nineteen eight four, it is in fact through her Ministerial instrumentality that this dream of the people of Igbo nation became a reality at the early hours of the end of her appointment as a Minster of State, Education.
This was made possible because of several efforts of Professor Mrs. Viola Onwuliri. Working in collaboration with the Honerable Minister of Education, Alhaji Shakrawe, she saw to it that the necessary documents were presented to the Executive Council. Using her diplomatic dexterity among her Council colleagues the relevant documents were re-presented to the President for a reconsideration when it appeared that the success of this enterprise would elude the then outgoing Administration. By using a persistent diplomatic shuttle to the presidency, lock smiled on her face when a condition was attached to the approval. This was the approval of other three equivalent Institutions becoming for the same up-grading. Two of these were in the North: Federal College of Education, Kano and Zaria and as a contemporary of Alvan Ikoku Federal College of Education, Adeyomi Federal College of Education.
As a determined and almost a desperate Igbo daughter she did not allow this condition to deter her. What is more, when President put up another condition to the effect that such upgrading must include the establishment of two new Universities in two zones to balance the equation, she in collaboration with the Education senior Minister lobbied their colleagues to present before a listening President as acceptable memo which finally received the approval of the Federal Executive Council.
By these achievements, Professor Mrs. Viola Onwuliri indeed has come home with the most tangible accomplishment for which posterity and history would remember her. This is why a group of Professionals under the aegis of Imo Network of Professionals a group of Professionals in the fields of Communication, Public Relation, Advertising and Public Affairs has arranged to honour this noble lady of accomplishments with a grand reception on Friday 10th July, at Immaculate Royal Hotel, Port Harcourt Road, under the distinguished chairmanship of Professor Joe Ahaneku, His Excellecncy, Rt. Hon. Emeka Ihedioha, former Speaker of the House of Representatives will be the Special Guest of honour. Other personalities expected at the ceremony would include their Excellencies Dr. Ikedi and Barrister Mrs. Chioma Ohakim as the father and mother of the day. Others include, Senator Hope Uzodinma as the distinguished guest, Professor Sadiki Abubakar, the Vice Chancellor of Alvan Ikoku University of Education as the Chief Guest and other top personalities from different strata of the society: political associate, colleagues and others.
Thus the principal objective of this grand reception is to provide a platform for her to be honoured, recognized and appreciated in order to encourage her to do more once she is called in other public services she may find herself. Also to encourage others who may have such opportunities to service to use such opportunities in the service of the people and humanity.
Thus, it is expected that the good people of Imo State should turn out in their number to appreciate this lady and also to support and encourage the organizers for this genuine cause of uncommon show of patriotism, so that when such opportunities appear again the organizers would not find it hard to undertake such a noble cause in the interest of the people.
Therefore, the people of Imo State must have the need to appreciate this noble woman of character Professor Mrs. Viola Onwuliri for her Ministerial accomplishments and wish her more resounding successes in her new assignment as the Pro Chancellor of Maritime University in Delta State. An appointment made because of her track records of accomplishments as a Honerable Minister of State in the two Ministries of Foreign Affairs and Education. Indeed her accomplishments are highly instructive and commendable.