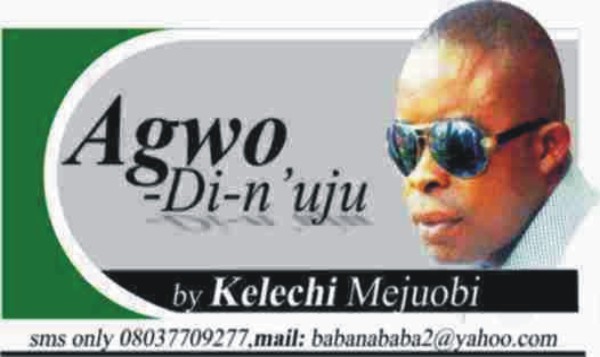 I am aware that some elements, especially those involved in the, politics of the state, may not be comfortable with my choice of words in this edition as I resume my beat after a while.
In the past few weeks, the issue of zoning has dominated proceedings in the political hemisphere of Imo State giving the media something to feast on. The matter is worsened following statements credited to the governor of the state Rochas Okorocha, that zoning will not be a factor to reckon with in choosing his successor come 2019.
While the dust raised by the governor's statement is yet to rest, a top notcher of APC, Uche Onyeagocha, a former House of Reps member, stirred the hornets' nest by challenging the governor in the public. Apart from kicking against Okorocha's zero zoning stance, Oneyagocha, who represented Owerri Federal Constituency 2003-2007 accused Okorocha of a grand design to foist his son in-law and Chief of Staff, Uche Nwosu on Imolites as successor in 2019.
The statement from Uche Onyeagocha was made during a pro-Owerri zone meeting where politicians from the area irrespective of political divide, met to tinker of a way of producing Owerri zone for governor in the next two years. There is no gain saying the fact the former Reps member who appears to have bolted away from the Rescue Mission government he was part of since 2011, is a leading member of pro-Owerri groups clamoring for power shift in 2019. The commentary continues next week due to lack of space.