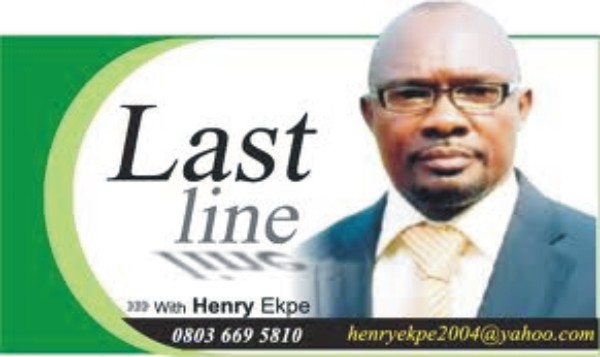 Since 1996 Owerri the Imo State capital was thrown into chaos and mayhem following the Otokoto riot instigated by actions of the Noveau Rich accused of human rituals, the State has remained peaceful until August 26, 2017, when heaven was let loose, reminiscence of the 1996 debacle.
By nature, Owerri Town although dominated by "visitors" due to its metropolitan status, is a civil service city, populated more by the educated and a sprinkle of Traders, which makes it a relatively peacefull place to live unlike Aba or Onitsha made up more of Artisans, and therefore more volatile.
Owerri as the State capital is hosting citizens of the three political zones of Imo State, namely Orlu, Okigwe and Owerri including others from all parts of the world. However, due to the natural gifts endowed on each zone, while Owerri people are more academically inclined and civil servants, their Okigwe and Orlu cousins are more blessed in craft and business.
Therefore, while Owerri is the chief host, the major economic bases of the State capital are mostly in the hands of Orlu majorly, who are businessmen, and have been more lucky financially because people of Orlu stock had held power in the State longer than other zones and therefore have benefitted from government contracts and largesse, which helped in propelling Orlu to the orbit of Imo political and economic control.
Despite these realities, the three zones have all cohabited together with each respecting each others idiosyncrasies. Simply put, there exist mutual respect among the three zones. And this respect is what has been holding Imo State together, as whoever is elected Governor tries to keep to the terms of this unwritten Holy Grail, until the present administration in the State led by Governor Rochas Okorocha arrived in 2011.
The present Governor in 2011 won an election without the support of most of those seen as the Godfathers who must support a candidate to win. Therefore, having succeeded without these proverbial Godfathers, Okorocha felt there was no need to reconcile or call all Imo people together for a fresh beginning, but believing the State belongs to him alone, he rather moved on and created his own new elites and leaders, under his new fiefdom, leaving out the bulk of Imo citizens in his programmes up till today.
In normal climes, when a candidate wins an election, as the leader and father of the State, it behoves on that Governor to realize that the era of campaigns were over, and with victory achieved, the next stage is to make peace and gather the entire human resources of the State for the greater benefit of those who voted for him and those who did not.
But till date, the present Governor of Imo State has not forgotten or forgiven anything, despite holding power in trust of all citizens of the State, including none voters and members of his party.
Therefore, when Ekeukwu Owerri Market was invaded Saturday August 26th 2017 in the dead of the night with the combined forces of Navy, Army, Police, Civil Defense, Airforce, Militants etc, those carrying out that "crime" knew that at the back of their minds they were embarking on a dangerous venture, which was why they came at odd time.
They also knew that they were about to tamper with the idiosyncrasy of one of the major political zones of the State, Owerri, which may touch one of the tripods that hold Imo State together.
They also knew that the voyage was that filled with malice and bile, with unforgiven mind, full of old animosities that may have been accumulated with years of political grudges, waiting to be vented some day. And Saturday August 26 was it.
Therefore, had the present Governor of Imo State led with open hand and mind, allowing for reconciliations and open of doors since his last election in 2015, there would have been some new faces in his restricted "Kitchen Cabinet" to look him in the face and tell him the home truth that what he has been told as achievements since the last six years, by his puppet Advisers, are nothing but a tinder Box waiting to explode.
Because of limited bold "wise men" in his fold to give him the real story, and not what he wishes to hear, one of the Sages would have let Okorocha know that his governance is full of divide and rule, gossips, sycophancy, mediocrity, winner takes all etc, which have ostracized a majority of Imo citizens from his administration, and not the rented crowds he see cheering him at IIC Owerri every other week.
His Aides continue to deceive him that all is well, when that is false. Unfortunately, Okorocha still went ahead to recruit the old and renowned "Food is Ready politicians" we know right from their PDP days to surround himself. And this people can never tell the Governor the real truth, for all they care about is to line their private pockets with easy lucre because they are merchantile and mercenary politicians.
Therefore, the issue of Owerri market invasion rocking Imo today is a result of ill advice and impatience, which may trail Okorocha's administration to its end, including dogging Okorocha in his political journeys.
Following the flip-flop manner the Okorocha's administration carries out its policies, many citizens have lost fate in the Government, which was one of the reasons Traders in the Ekeukwu Owerri refused to vacate their stores. Forget about the court order.
So many Imo citizens do not trust their present Government, and when that happens to a Government, it ought to initiate more realistic policies to gain back the confidence of the masses. But in the case of Okorocha's administration, having observed that the masses were no more buying into its policies, it resorts to Gestapo method to deal with the populace.
Had the Okorocha administration been redeeming its promises to the people, the Ekeukwu Owerri saga would not have arisen in the first place. Some years ago, the Government told Imo people it would begin Urban Renewal Programme that would change the face of the State capital Owerri. It was a welcome development, and was well accepted.
The notion was that the urban renewal would follow the standard pathern everywhere in the world, where all the strata of the society would be accommodate with the necessary conditions followed.
Unfortunately that of Imo became quite different when houses were bulldozed down without proper recordings and compensations. When the masses cried out, the Government spokesmen said that only shanties were knocked down.
Within a short time, many business centers through which the poor masses eked out livings were wipped out. Hotels were knocked down, or their entrances blocked for months. In the process workers were sacked. Shopping centers, like the one at Mbari road that contained over thirty shops, with over two hundred workers, was knocked down to give way to a gigantic fence and massive gate that employs no single Imo citizen, but to guide just a new office built for the number one Traditional Ruler in the State.
The Family Support Programe (FSP) building constructed with tax payers money running into millions of naira, that employed over one hundred people was knocked down. Even though what looks like construction work is going on there now, it does not look like a factory that would accommodate those thrown into unemployment market with that demolition
The government in its urban renewal mantra destroyed Eke Amaraku, with houses worth millions of naira knocked down with a promise to rebuild the market. Till date, that place remains worse than government met it. Another big market was mauled down by the Okorocha administration at Mgbidi to put up a "standard" market for the people. Till date not a pillar has been erected.
We are all aware of the former Ama JK Park which used to serve as a recreation centre for all Imo Citizens. Okorocha told Imo people that a "world class motor park" that vehicles would park untop would be constructed on that site. Today the old Ama JK is now a burrow pit.
For over two years, Okigwe Road, Uratta/MCC road, Chukwuma Nwoha, Relief Market, Ihechiuwa street, Bank Road, works layout etc have been death traps and remained under construction and uncompleted, even as government is busy destroying more roads, while those already exhumed are yet to be constructed.
Constructions have been going on in both the Orji Fly-over and that of Akwakuma for more than three years now. Every day you pass there you see work going on, yet it never ends.
All the connecting roads in Owerri are cut-off that you wade through track roads to go to work, drop children in school or go to market.
And from all indications, there are no signs that these roads may be completed any soon. The party politics has commenced and next year is election period, so when would the Okorocha Government finish all these numerous projects it embarked upon at the same time?
It is even more worrisome when you see the caliber of people and the kind of job they are doing on the projects.
It is not as if Imo People are not seeing all these things. After all they have seen previous administrations before Okorocha arrived and the kind of projects these other regimes built and how they did them.
Therefore, Imo people, despite the troubles they have passed through these years, have been patient and supportive to Okorocha's administration. But instead it is the Government that has taken the people for granted, ever than any other administration could do to Imo people and they take it.
Which administration could ask Imo pensioners to write-off their gratuities? Which administration in Imo can dare ask workers to take half salaries every month? Which Governor could declare public Holidays on his birthdays in the State and the masses look on? Which Governor can have more than five of his relations in his/her administration and Imo people keep calm?
The facts remain that the Governor is yet to wean himself of the grievances of 2011 and 2015 elections, even though he is the overall winner in all these, because a lot of Imo People have suffered since 2011 yet he is about completing a two year term of Eight years as Governor.
Therefore, why many people are against the destruction of Ekeukwu is simply because all the projects started by the Okorocha's administration are all abandoned or uncompleted, or endlessly ongoing. In that case, Imo people are not ready for more White Elephant Projects. They want the Governor to first finish the ones started before embarking on fresh ones. And it is too late to start developing Ekeukwu market now.
The Governor has not more than active twelve working months left in his calendar. Therefore, he should focus on MCC/Uratta, Okigwe, Orji and Amakohia fly overs, while the court settles the Ekeukwu matter.
By then, he would have completed the new market at Egbeada, so that the Traders can move in and resume a new life in a beautiful environment as an incentive to losing Douglas Road.
When Governor Ikedi Ohakim relocated Ogboisi at Wethral Road to Naze, no gun shot was heard. When that administration phased out Okada in Owerri, it followed due process by promulgating a law that backed the exercise.
We commend Okorocha's Urban Renewal Project, but it must have "Human Face" and if it is meant for the masses, the populace will easily queue in voluntarily and not by force in a democracy where the rule of law is supreme.
And Imo State is not running away. The Governor should do those projects he can, and leave the rest for others who will come after him because Imo State will not end with Okorocha's Governorship. For certain, Imo State is bigger than all of us.