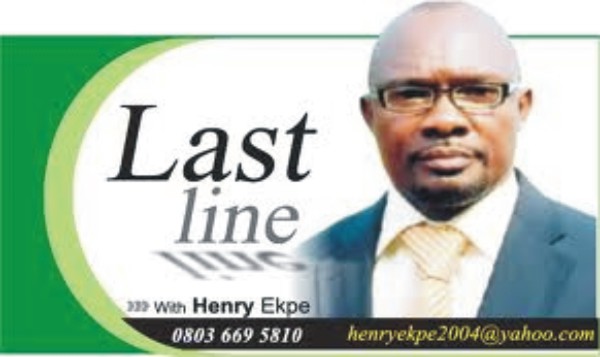 Many have been shocked with comments from the Governor of Imo State, Owelle Rochas Okorocha following his stupendously celebrated 55th Birthday ceremony which spanned close to two weeks, with Imo State shaken to its foundation with high profile visitors, while State matters were grounded for the epic event.
For over one week, sitting Presidents, former Head of States, Governors, Ministers, Diplomats from various countries, top politicians and other high caliber personalities were trooping into Imo State to celebrate with the man of the moment; the Executive Governor of Imo State, Owelle Rochas Okorocha.
Locally, all the twenty seven local Government Areas of the State lined-up at Government House Owerri, to pay tribute an honour to the "Deity".
The clergy and other men of God were not left out, as Imo Government House turned to Mecca, where everybody must visit to take "blessing" after dropping their "tithe".
The women of Imo State even elevated what ought to have been a modest celebration and personal gathering, (due to the mode of the time, because of ravaging hardship in the land), to another level, as they erected twenty seven birthday cakes before the Governor, to the envy of most politicians and moderates, who questioned what the celebrations were all about.
No matter what the detractors said, the celebrant savoured the entire outing, which apart from being a century event, but also afforded the governor the opportunity to gauge his popularity among the populace and most importantly, know those that are his real friends.
But despite this mammoth crowd and pouring of encomium, Okorocha still was not too satisfied as a person, because he personally noticed some missing links in the tumultuous gathering.
It is just like when a man loses his wife or a loved one. Despite the crowd and all that, there are still some people the mourner would look out for. And he must against all noises notice their presence or absence.
Therefore, despite the role-call of personalities that graced the event, there are some people Okorocha used one eye to record their presence or absence.
In the first place, Okorocha as an experienced politician knows that his 55th Birthday celebration will be his last as a sitting Governor and therefore wanted to make use of it to the tilt. Even though he would be around next September in 2018, but if the Governor dares call for another Birthday celebration, he would not see 3% of the people now bowing and trembling before his power.
Therefore, whoever that did not attend the ceremony this time has attracted Okorocha's attention, and he recorded this more than all those seeking for his attention all through the multimillion Naira soiree.
Because of the importance Okorocha attaches to the presence of these August absentees, who would have shored up his popularity and brightened his political chances as we approach the D- day in 2019, the Governor will not forgive this people easily.
Among these prominent absentees from the Okorocha's 55th Birthday include the President of Nigeria, Alhaji Mohammadu Buhari, who incidentally is of the same political party, APC with Okorocha.
Despite the fact that Buhari sent his foreign Affairs Minister, Ambassador Onyeama to represent him, the Ideato South born Governor right there in the presence of Buhari's representative lamented openly that he would have been more honoured had Buhari himself visited to partake in the celebrations.
However, information had it that Buhari was compelled not to attend the event, when he went through all the plethora of activities marked for the Birthday, and there was no place a mention was given to commissioning of a single project, even if is a pure water factory.
Buhari who is known for his austre life glossed over the invitation and sent an Ambassador Onyeama, while he went for more important State functions than wasting time in a mere "Owambe" in Imo State.
Sources said that Buhari has not been happy since after hearing how lavishly the Okorocha birthday was celebrated, with a visiting President of Ghana spending over three days in a State in Nigeria, as a visitor of a State Governor, when Aso Rock Villa was there.
The humungous frivolity which trailed the Okorocha birthday celebration is said to have irked Buhari who asked for the clips of the jamboree for keeps, as Imo workers and pensioners are owed, and therefore waiting for when to pounce in the future, when Imo Governor may go begging for more funds from the Federal coffers.
Another lamentation Okorocha had was that of Senator IfeanyiAraraume, who conspicuously stayed away from the ceremonies, including Okorocha's Biography lunch, which many said should have attracted the senator since it was not a Moet or Chystal Wine segment of the outing.
Certainly, Okorocha had expected to use Araraume's presence to douse the belief in different quarters that Okorocha and Araraume are at Daggers- drawn.
Even though Araraume and Okorocha pretend to be buddies whenever they meet at functions, but Araraume has avoided Imo Government House as a plague, even when his Son, Ifeanyi (Jr) was Okorocha's Commissioner.
The Araraume/ Okorocha face-off began after Araraume helped Okorocha win the 2015 re-run election, and the Senator told his new ally that he too wants to Governor Imo.
But Okorocha advised Araraume to take a shot at the Okigwe Senate seat again after being there for Eight years before. But the Ishiebu born Senator asked Okorocha to keep his counsel, as only he, Ifeanyi Godwin Araraume knows what is good for him, and not Okorocha.
Another noticeable absentee was Rt Hon Benjamin Uwajumogu, the erstwhile Speaker of Imo House of Assembly, whom Okorocha contributed in no small measure in placing in his present political height.
But Uwajumogu has since made new friends and easily forgotten how Okorocha propelled him to the position of Speaker, which left Uwajumogu to make enough money, even though he passed an Eight year development Bill for Okorocha, which has since turned a blank cheque for the Governor to deal with Imo people.
Senator Osita Izunaso, the National Organizing Secretary of Okorocha's party was nowhere near any of the celebrations.
Why was Okorocha lamenting over the absence of these people? Well, they are the big three in APC, who can make things difficult for Okorocha on his plan to foist a hand-picked successor in 2019. So, if they all work together it would be to the benefit of Okorocha. But they have declined to dine with the Governor any further.
Buhari is the President, and had he visited Imo in person, it would have showed a clear cosy relationship between Governor and President, which Imo Governor would always have capitalized on for more things to come in the future.
Izunaso as the National Organizing Secretary of APC wields enormous power within the APC National Working Committee NWC. Therefore, Izunaso can "change lists".
Uwajumogu is the only APC Senator in the entire Southeast zone and attends APC Caucus meetings, and other high-powered party meetings that Governors may not attend.
Araraume, is a member of National Communications Commission, without Okorocha's input, and romances with APC big wigs in Abuja.
Therefore, the absence of Buhari, Araraume, Uwajumogu and Izunaso from the birthday bash sends bad signal, which only an experienced political fox like Okorocha can decipher, while his numerous Aides wore Ishi-agu, dancing and drinking, without observing what their leader was brooding about.
Did Okorocha worry about the absence of Achike Udenwa, Ikedi Ohakim, Martin and Jude Agbaso or Uche Onyeagocha?
But more occasions to lament about abound for Okorocha. Just wait as he steps into next year and the Governor will begin to realize the character of man towards power. Any way, he knows.
Yet, what these people are dishing out to Okorocha now after being allies in pursuance of power, is a replica of what Imo electorate are going through in the hand of the Governor.
Do you know that some indigent women and down trodden made contributions to Okorocha's campaign fund in 2011 following his oratory and body movements which have turned out today to be only stories? Does the Governor still remember the peoples gesture with his current draconian policies that give no danm to the poor who have been reduced to pitiable impoverishment? While Okorocha reeks in affluences?
Well, many people have forgotten that it was Ikedi Ohakim's regime that introduced Keke into Imo State. But in 2011, the same Keke people ganged up against Ohakim and worked for Okorocha's victory.
Now, six years after, the same Keke people are "going home" courtesy of Owelle Rochas Okorocha. Therefore, it is certainly true that what goes round comes around. This is just the beginning for both the Leader and the followers.