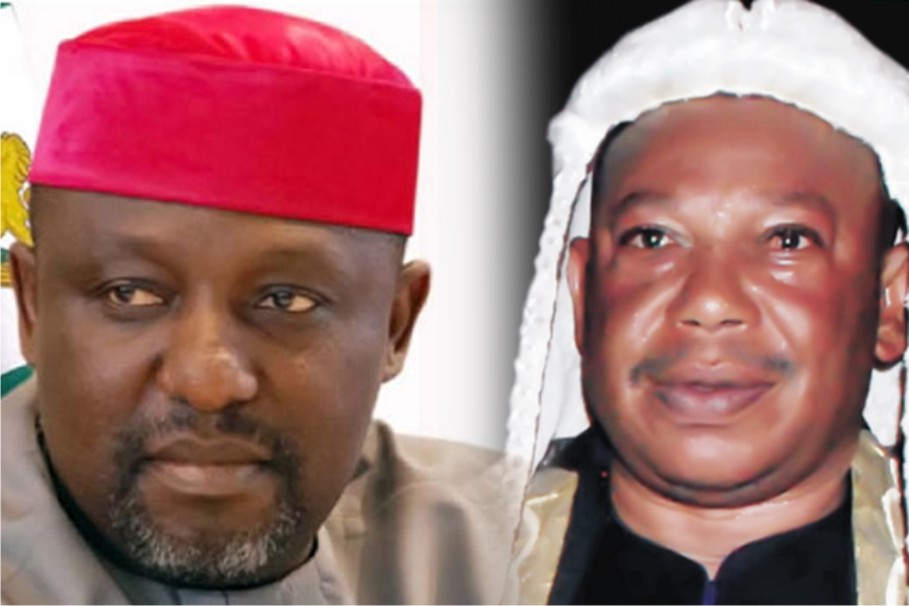 For members of Imo House of Assembly who thought that their colleague and the Speaker, Rt Hon Acho Ihim will come to their aid should they run into any problem with the Executive branch of Government, this is time for regret.
Reason? Well, the Speaker, Acho Ihim has dumped his colleagues in pursuance of his tall dream of being Governor Rochas Okorocha's successor, a promise said to have been made to the fair complexioned Lawmaker, by the Imo State Chief Executive.
Sources told Trumpeta that in order to remain in the good books of Okorocha, so that he would be nominated by the Governor to succeed him in 2019, Ihim has forgotten why he was sent to the House by the Okigwe electorate, much less why he was made Speaker of the House by the collective approval of his colleague Lawmakers.
Trumpeta learnt that immediately Acho Ihim assumed office, he discarded his colleagues and put on his hopes on Governor Okorocha, who deal with Acho through his Chief of Staff, Chief Uche Nwosu, whose office at Government House, the Speaker frequents on a daily bases, as if he has no job to do at the Imo House of Assembly complex.
However, sources told this Newspaper that Acho Ihim always tells his colleagues that he turned Uche Nwosu's office his second chamber for the purposes of his colleague's welfare.
However, the latest development that arose from the botched Budget presentation has opened the canker worm and Imo Lawmakers now realized that Acho has been feathering his personal nest in the name of his colleagues.
Trumpeta learnt that in order to put Acho Ihim under control, Okorocha promised that he would hand-over to him, a promise Acho Ihim sees as cast on Iron, which leads him to do the Governors bidding until he under-rated his colleagues during the Budget brouhaha, where the former docile legislators barred their fangs and were ready for war with Okorocha.
Sources told Trumpeta that because of Ihim's ambition to be Governor, he allowed Okorocha to turn the Legislators to errand Boys, which gave him the false confidence that it was business as usual, when they came to the House to pass the budget without "Lobbying" the Legislators.
Acho was said to be shocked as his colleagues volt face surprised him and therefore felt angry because such bold step by his colleagues has jeopardized his ambition to remain loyal to Okorocha and be made Governor in 2019.
As it stands now, Trumpeta was told that rather than stand by his colleagues and defend them as their first among equals, Ihim has ran to the Governor for forgiveness and therefore abandoned his other principal officers, who dared to ask for what belonged to them.
Apart from Hon Ozuruigbo, who is the Deputy Speaker, and Acho Ihim's Shaddow, other principal officers and members are against the sorry attitude meted out to the Legislature by the Imo State Executive branch, represented by Gov Okorocha.
Now, to tell Okorocha that he is not in league with his colleagues in demanding for what belongs to Imo House of Assembly, Acho Ihim has jettisoned Hons; Lugard Osuji, Kennedy Ibe, Mars Odunze, Ikechukwu Amuka and others to their own fate.
But pundits believe that despite the prophesies carried out for Acho Ihim by clergy men, and white promises from Okorocha that he would make him his successor, many believe that Acho Ihim will end up in political limbo when the time comes.
But for now, it is all man for himself in the Imo House of Assembly, as the Lawmakers embark on the last fight over the last Budget they will over-see it's passing in the regime of Okorocha.