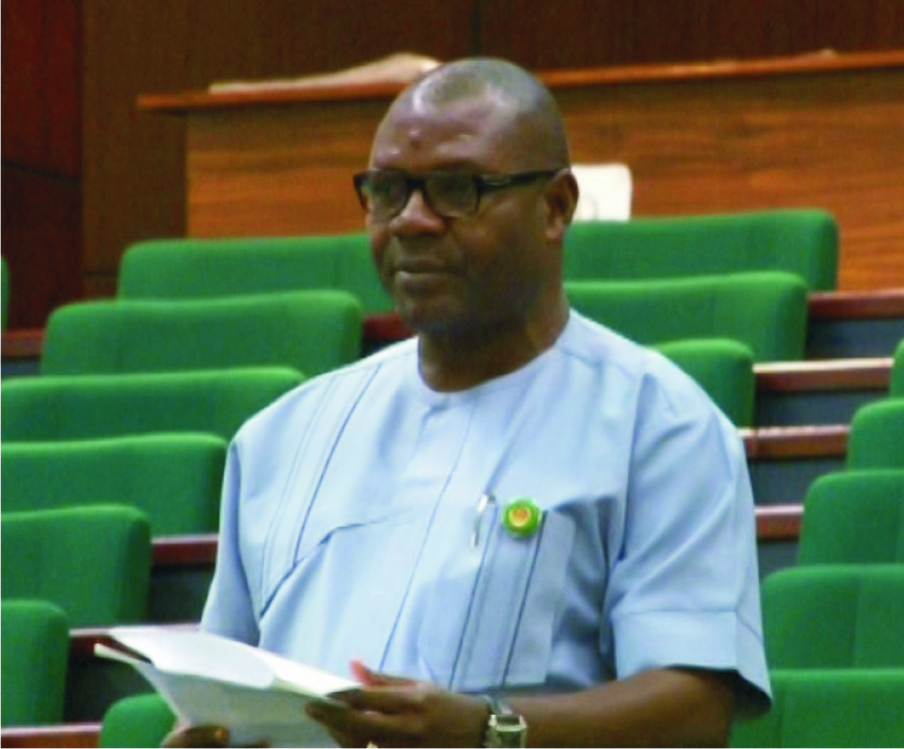 Rt. Hon. Goodluck Nanah Opiah has Moved A Motion On a "Call on the Niger Delta Development Commission (NDDC) to Complete the Oguta Lake Bridge Linking Ohaji/Egbema, Oguta and Oru West Local Government Areas of Imo State
The Honourable Member representing Ohaji/Egbema/Oguta/Oru West Federal constituency of Imo State, Hon. Goodluck Nanah Opiah successfully moved the motion at the floor of the House of Representatives on the need for NDDC to complete the Oguta Lake Bridge.
Presenting the motion, Opiah informed the House that the famous Oguta lake separates Oguta Ameshi town from other parts of Oguta Local Government Areas namely, Kalabari Beach, Orsu Obodo, Nnebukwu, Ezi Orsu, Nkweshi, Awa, Mgbele, Izombe, Ejemekwuru, Agwa, including the sister Local Government Areas of Ohaji/Egbema, Owerri West and Mbaitoli in Imo State and other Neighbouring Local Government Areas such as Ogba/Egbema/Ndoni and Ikwerre in Rivers State.
He argued that the lake creates social and economic obstacles between the people of the area as ferries and canoes are the only means of transportation to and fro Oguta Ameshi and the entire Orlu Senatorial District of Imo State comprising of twelve (12) Local Government Areas and the adjoining Amorka, Zulu, Ihiala and Onitsha in Anambra State.
He expressed concern that the difficulties experienced by users of that route constitute a major setback in the economic development of the area as the Oguta Lake Hotels and Resorts Limited, and Afro-Allied and Oil Companies operate around the area.
Advancing his argument, he noted that Niger Delta Development Commission (NDDC) awarded a contract for the construction of a bridge across the lake to link other parts of the state.
Opiah stated that it is quite worrisome that the contract has not made progress following some deficiency in the Engineering design and valuation, and has therefore been abandoned since 2010.
He further told the House that the non-completion of the bridge has continued to increase the transportation burden of the Orlu zone and some parts of the South/East and South South Geo-Political Zones and adversely affected the socio-economic activities of the affected areas.
The House therefore resolved thus; To urge the Niger Delta Development Commission (NDDC) to urgently review the contract for the construction of Oguta Lake bridge with a view to providing for its construction in the 2018 budget of the commission and "To mandate the Committee on Niger Delta Development Commission and Legislative Compliance to ensure compliance".