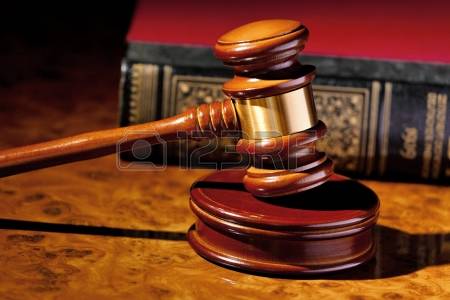 By Okey Alozie
All is not well between the Imo House of Assembly members and the Governor of Imo State, Owelle Rochas Okorocha over the continued occupation of the parliamentarian buildings by the members of the Executive arm of government.
The House members who have been seriously aggrieved on certain ill-treatments metted at them by Governor Rochas Okorocha, on Tuesday moved a motion to start the process of recovering some of the parliamentary properties that were alleged to have been hijacked by the Executive arm.
During the plenary a motion was moved by Hon (Mrs) Ngozi Obiefule, member representing Isu State Constituency in the State House of Assembly. The motion      was summarily on how to recover properties of the House of Assembly from the hands of those holding them.
This motion to recover House of Assembly properties was supported by Ikechukwu Amuka the Honourable member representing Ideato South, Hon Lugard Osuji representing Owerri Municipal and many others.
Many points were raised to support the motion. Even the parliamentary quarter which was recently converted to Commissioners quarters were also mentioned during the debate at the flour of the House.
The motion took the centre stage of the whole deliberation that Tuesday. The Deputy Speaker Rt Hon Ugonna Ozuruigbo who presided over the sitting saw the anger of his colleagues as they furiously made their presentations at the floor of the House.
Mike Iheanetu from Aboh Mbaise who was poetic and dramatic while making his presentation was able to convince other lawmakers that time has come to call a spade a spade, adding that properties of the House of Assembly should not be tampered with.
The lawmakers expressed surprise on the way things were happening and demanded that Hon Kingsley Uju who is incharge of land Ministry should appear at the next sitting for clarification on the issue in question.
A letter was sent out inviting Hon Uju to come the following day being Wednesday. It was gathered that the Speaker came to the Assembly complex as early as possible but members were unable to come as scheduled. The Speaker of the House Rt Hon Acho Ihim had no other option than to adjourn the plenary till next week Tuesday.
Information getting to our reporter revealed that most occupants of the parliamentary buildings located at the back of Imo Concorde Hotel are now homeless as Special task force men have given them quit notice to pack out immediately . One of the Assembly workers who were affected was seen crying for help. Trumpeta further gathered that taskforce men have vowed not to be merciful to those they gave quit notice.
A visit to the Assembly Complex showed that those living in those affected buildings are in pains now.