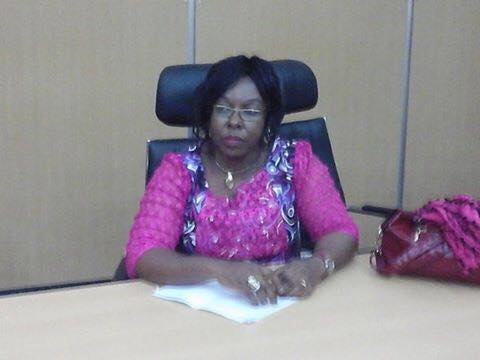 The Imo State Commissioner for Health, Dr (Mrs) Angela Uwakwem has described as a lie, malicious and plot to stain her image, the Trumpeta Newspaper publications which alleged that he has dumped the Governor Rochas Okorocha political family, otherwise called Rescue Mission to join the opposition force against Okorocha known as the Coalition Group.
In a letter to Trumpeta Newspaper signed by the Commissioner herself, she denied ever contemplating leaving Rescue Mission, pointing out that as the Commissioner for Health, Imo State, she will ever remain grateful and loyal to Okorocha no matter the situation.
"My attention has been drown to a Trumpeta Newspaper publication of Thursday May 11, 2018, where I was mentioned as joining opposition against my Governor, Owelle Rochas Okorocha and my political family Rescue Mission. That is false, baseless and malicious" she wrote.
She said that for anybody to think she would dump Okorocha and the Rescue Mission is the figment of the imagination of failed politicians, who are having sleepless nights because of her growing political profile, adding that no amount of blackmail or intimidation can make her forget the source of her political growth, which is Okorocha and Rescue Mission.
She made it clear that she is not aware of any other political camp, except Rescue Mission which she said dominates Imo political environment today, and has attracted envy from failed politicians who cannot march the qualities of Owelle Rochas Okorocha.
The House of Representatives Aspirant for Isiala Mbano/Onuimo/Okigwe under the platform of All Progressives Congress, APC maintained that her opponents are behind the various publications to smear her character and set her up against her political leader, Okorocha but said they have failed because the Governor knows those loyal to him.
She said that the plot by the said called Coalition to reap where they did not sow will soon crumble, because if not for Okorocha there would have been no APC today in Imo State, as the Governor was a pioneer member of APC and has contributed much to the development of the party from its inception till date.