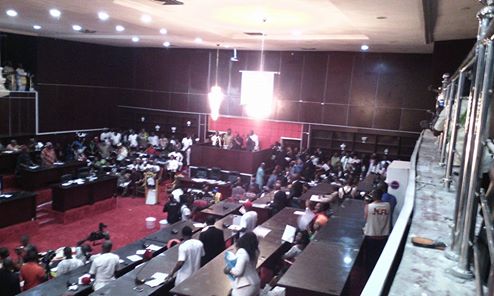 By Okey Alozie
Imo State House of Assembly has finally emended the electoral law to make it conducive for local government election to be conducted at autonomous community level.
The bill was at last passed into law after a tough debate during plenary session and at the committee of the whole house which took place on Thursday under the leadership of the Deputy Speaker, Rt Hon Ugonna Ozuruigbo.
Despite opposition from Minority Leader, Ken Agbim of Ahiazu Mbaise who vehemently opposed the law, the House agreed that the coming election will be conducted on autonomous communities basis to produce elected supervisors in the 664 registered autonomous communities of Imo State.
The local government in the new arrangement will be run under the platform of development committee which will be headed by the development chairman.
The bill which was somehow controversial was highly contested by the Minority Leader, Ken Agbim. The member representing Ahiazu Mbaise stated that the Bill will bring wastage of fund as the state governor will find it difficult to pay salaries of the 664 councilors instead of 305 used by ISIEC to conduct elections in the past
The Majority Leader of the House, Hon Lugard Osuji and Hon Ikechukwu Amuka joined their voice to counter the statement of the minority leader. The two lawmakers revealed that Agbim has been absent from the days Mr Speaker called for debate on the bill, adding that having lost his the opportunity to kick against the bill during plenary session, coming to the Committee of the Whole House to present an argument is an aberration. At this point the Deputy Speaker over ruled Agbim and it was passed into law waiting for governor's accent further information to Trumpeta states that the lawmakers latter ran to Okorocha where the governor later told them that the election will be conducted through option A4.