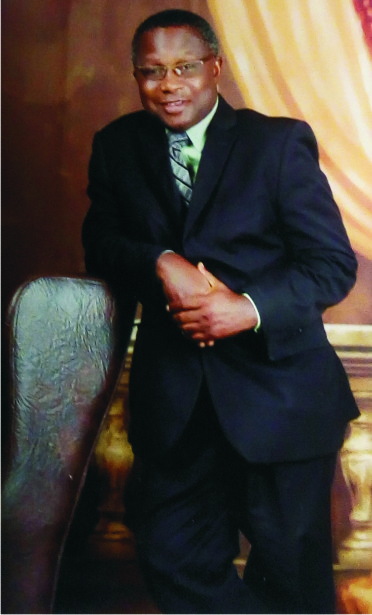 By Amaechi Kingsley
As the outgoing Rescue Mission Government of Governor Okorocha puts finishing touch to his handing over speech in 2019, Intending Successor of Douglas House from various political parties are in consultation with Imo people for their mandate.
The Abundant Nigeria Renewal Party ANRP Governorship Aspirants and Obube born scientist, Professor Alphonsus Njoku Ekwerike has assured to serve Imo people better if he emerge as Governor of Imo state in 2019.
The invention technologist and Harvard Trained Clinical Research turned politician stated this last Tuesday at ANRP party secretariat in Owerri, where he declared his intent to become the chief servant of Imo state come 2019.
The President Science of Medicine Research Institute and the rear Tropical Disease legislative advocate to United States of America Congress, Prof. Ekwerike posited that a new dawn has begot Imo as he revealed that the state is richly blessed with un-index 260 minerals he discovered which can change the life of many Imolites.
The Neuroscientist averred that giving power to Imo people changing the course of the state and teaching people how to fish instead of giving fishes is his top priority assuring that if he emerges the governor of Imo, the state will be better developed.
Innovator of the subject/profession called "STEM" invention technology program promised to make Imolites inventors and Imo State the hub of innovation. He further unveiled his plan for a better and quality educational program called "EASY TRUST" that will give students access to funds and unemployed for their study and works, and EMPLOYMENT EARN TRUST that will also give financial access to workers and retirees.
According to the Guber aspirant with an intimidating resume, "we have to change the course of our state and Nigeria, why will our past be better than our present. The elected should have the fear of God and the people in a land so blessed, even where our youths run to (foreign lands) for greener pastures, the foreigners desires to come here and tap into our resources. Imo state cannot remain same".
We have a catalogue of problems her, not problems that can't be solved but problems that are not given proper attention. I have seen the Promised Land here, I won't disappoint Imolites if elected in 2019". He assured.
Responding, the state chairman of ANRP Mr. Chibuike Oziri Nwachukwu applauded Professor Alphonsus Ekwerike for his vision and courage to better Imo state.
Mr. Nwachukwu who maintained that ANRP is the most transparent party in Nigeria noted that the party was formed on the precept of Renewing Nigeria in Renaissance to take the nation to her glory days with Respect for one another.
The ANRP state chairman assured that every aspirant of the party will experience transparency through the parties designed processes in selecting the most credible candidate.
He assured the party's support for all aspirants throughout the 14 LGA's where ANRP dominates. He advised all politicians vying for election position against Money politics.