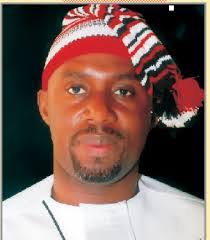 By Onyekachi Eze
Supporters and political allies of the Rescue Mission government of Rochas Okorocha seeking 2019 elective positions are eagerly waiting for official pronouncement of the next party to vie for next election outside the APC.
Speculations have been rife that members of the Rescue Mission, a faction of Okorocha's political camp of the APC, especially those who lost out during the primaries will defect to another party before INEC closes date of substitution.
Among those who lost the primaries are the governor's son in-law and former Chief of Staff, Chief Uche Nwosu, a former commissioner who wanted to become Okigwe zone senator, Prof Nnamdi Obiareri and Kingsley Uju for the Ohaji/Egbema, Oguta Oru West Federal Constituency. Others are Simeon Iwunze (Okigwe North Fed Constituency. Based on what Okorocha said on Tuesday about the planned defection of members of APC aggrieved over the outcome of the primaries, supporters of the governor especially those of the son in-law's Ugwumba Movement are eagerly waiting for the official pronouncement of the mass defection.
Trumpeta learnt that several meetings have been going on before now for the movement into another party.
Sources disclosed that discussions were in top gear with a party whose leaders are said to have agreed to allow the group field their candidates in elective positions.
Further information available to the newspaper has it that between now and the end of the date INEC opened for substitution, the followers are waiting for Nwosu and co to make a statement of where to move.
In the interim, pineapple symbol is fast becoming the fancy of Rescue Mission top echelon who have been posting about the fruit in the social media.
Trumpeta observed that social media crusaders of the Rescue Mission and government favoured reporters have been uploading the pineapple symbol in their respective Facebook, wassap and twitter accounts. Pineapple is the symbol of the Democratic Peoples Party, DPP, alleged to be next destination of Nwosu and Okorocha followers.
Okorocha's man for senate of Okigwe zone, Prof Obiareri on Tuesday, few hours after Okorocha said he won't stop his men from defection posted "Pineapple" symbol with a caption "Zion Train".
The posts have instituted concern among Imolites who agreed that their reactions confirm movement to DPP.
Meanwhile, a grapevine information gathered by this newspaper says that the Imo State former Chief of Staff and inlaw to governor Okorocha, Uche Nwosu may have a soft landing in DPP should he concludes his defection moves.
Already, Nwosu's brother, Clifford Eze, is said to be DPP guber candidate in the state, and may be relinquishing the ticket to Nwosu before this week ends.
It could be recalled that the INEC deadline for substitution of candidates remain December 2, 2018, and the Rescue Mission camp is reportedly making a move to defect to the DPP.