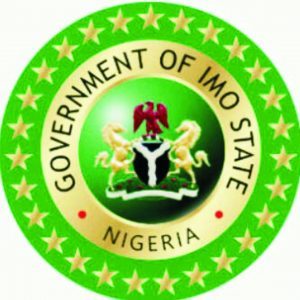 By Onyekachi Eze
Imo State government has ordered an immediate stoppage of sand excavation and refuse dumping within the Owerri Industrial layout along Irete/Onitsha road.
The State governor, Senator Hope Uzodinma gave the standing order on Tuesday when he visited the layout.
Having been conducted round the large estate by the members of association of industrialists, Owerri industrial layout, the governor regretted on the level of damage made on the estate.
Immediately, he directed that no sand excavating or borrow pit should continue, pointing out that such activity could pose a serious danger to the occupants, as well as contribute to excessive erosion menace.
Governor Uzodinma also gave a zero tolerance to refuse dumping around the area, even as he pointed out that there are suitable places for refuse dumps.
He instructed that security guard be mounted at the said place to ensure compliance to the directive.
Also, he directed the Permanent Secretary, Ministry of works on the design of the layout, promising to do the needful as soon as possible.
While assuring the massive industrialization of the State, Hope Uzodinma restated his administration's goal to reconstruct, rehabilitate and to recover Imo, including road constructions which the layout is inclusive.
The number one citizen of Imo enjoined industrialists to be steadfast, as well as declared that the government of the day is open to all investors who would help in job creation and sustainable development.
Earlier, the secretary of the association, Engr. Nwabueze Akobundu who spoke on behalf of others decried government neglect on the layout, which contributed to shutdown of most viable industries.
He prayed that their major concern is accessible roads, and would be glad if the present government can hearken to their plight.
Speaking to newsmen, the Chairman, Gmicord Industrial Group, Goddi M. Ihenachor commended the governor for his prompt response.
Expressing optimism, Ihenachor averred that the visit has restored hope to the industrialists, especially most of them that borrowed money to ensure they keep their businesses moving.
He stressed that the layout was abandoned unkept past years, maintaining that Uzodinma's coming is an evidence geared towards his mantra of 'industrializing' the State.