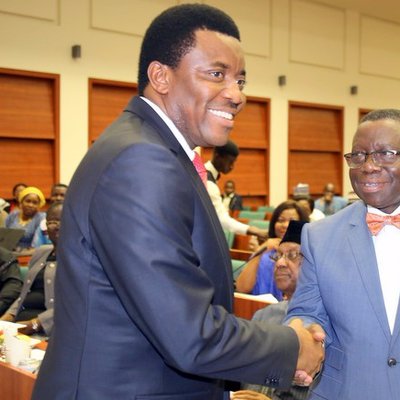 A member of the House of Representatives, Hon Chike John Okafor has appealed to leaders of the All Progressives Congress (APC) to wade into the crisis rocking its national leadership with a view to resolving it.
Hon. Okafor, who represents Okigwe South Federal Constituency, made the appeal in a post on his Facebook wall.
He regretted that the APC was sliding and needs to be recovered.
He enjoined the leaders of the party to take charge and take action.
The two-time legislator noted that the APC gave him the platform to cut his political teeth by offering him a commissionership position in Imo State in 2011 and paved the way for him to be elected into the House of Representatives in 2015.
The party, he said, also gave him another opportunity to be reelected in 2019.
Hon. Okafor said like many others who the party had charted their political paths, he is unsettled by the crisis rocking it and cannot stand by and watch it slide into nothingness.
He said; "Leadership comes with responsibilities and now is the time for leaders to show strength and indeed, be the bulwark of our great party.
"We must wade into this crisis no matter how murky it may seem; the very existence of our party is at stake.
"True enough, interests can come in conflict and ambitions can cross paths, yet we all have a meeting point and that is – our party platform.
And we cannot afford to ruin that platform in pursuit of such interests and ambitions.
The lawmaker enjoined gladiators to shelve their 2023 ambitions, which he said may be jeopardized if the present bickering continues in the party. 
Hear him; "So for one moment, let us all shelve our ambitions for 2023 and our hidden interests in the ongoing political scuffle in our party, and save our party first?
"If with this internal wrangling, we imperil our party, we would have unwittingly imperiled our ambitions for 2023 and the fortunes of our great party, in the process.
"Without this great party, most of these ambitions will be in great jeopardy come 2023.
"So let us all rise to the occasion and pull back our party from the brinks.
"The sacrifice needed for this recovery could be tough, it could also be rough, but it would be worth the fight".