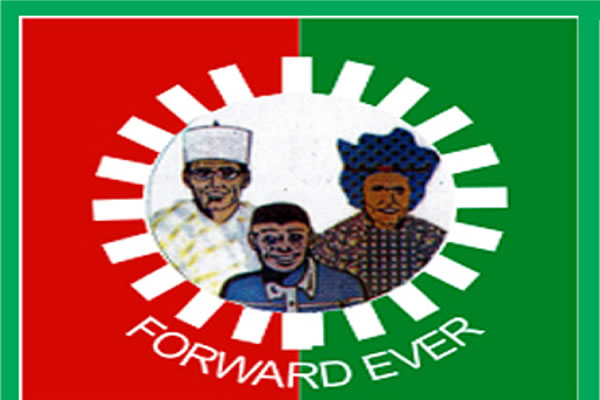 .Sen Ezenwa Under Fire Over Alleged Arrest Of Party Official
By Orji Sampson
Even with the wide followership Labour Party has recorded so far nationwide, all seems not to be rossy in the Imo State Chapter.
According to a release made public and signed by the State Coordinator and Public Relations Officer of Peter Obi Solidarity Front POSF, Kingsley Ogbu and William Eke, Labour party in the state may be heading in rumble war if threats given to Sen Ezenwa Onyewuchi over his alleged involvement in the arrest of one of the party official is anything to go buy.
The release apart from accusing the Owerri Zone Senator of masterminding the arrest of Mr Roland Obiyo gave him 24 hours to release the Owerri Zone Labour Party Vice Chairman or be ready to face the wrath of the members of POSF.
The release thus reads;
"Mr. Roland Obiyo was arrested yesterday, 19th September 2022 by the Police under the directive of Senator Onyewuchi.
" According to confirmed information, Senator Ezenwa Onyewuchi accused Mr Obiyo of saying that the Imo People are only interested in the candidacy of Mr. Peter Obi in the Labour Party, and that other Candidates in the party will be voted based on consideration of their, records, pedigree and competence but not based on party sentiments.
"For the avoidance of doubt, the above statement credited to the Vice Chairman should not in any way warrant such harassment and threat by Senator Onyewuchi to the extent of getting him arrested by the police. There is no justification for such recklessness.
"We are indeed saddened by Senator Onyewuchi's uncoordinated and queer judgmental pessimism.
" We are uncomfortable with his uncontrollable desperation and antics to amputate or bring opprobrium to the image and candidacy of Mr Peter Obi in the Labour Party.
"Senator Ezenwa Onyewuchi has really confirmed that he is indeed a bad and unmarketable product, which we will not allow to drag us into the cesspool.
"We recall that he tried to unlawfully gag his Orji PDP Ward Chairman prior to his failure at PDP Senatorial Primary Election where he was trounced before decamping to Labour Party.
"Imo State Labour Party cannot be a dumping ground for the likes of Senator Onyewuchi who was rejected by the PDP in the state.
"Since Senator Onyewuchi came into Labour party in the state after his shameful defeat in the PDP, he has continued to inject bad blood into the party confirming the general belief that he is an unelectable Candidate.
"His presence is causing odiferious nuisance in the party.
"We are giving Senator Onyewuchi 24 hours to release Mr. Roland who he ordered his arrest or be ready to face the wrath of our organization.