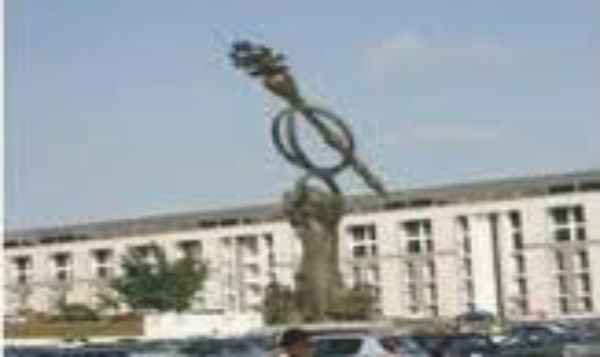 Contrary to reports making the rounds in certain quarters, the member representing Okigwe South Federal Constituency in the House of Representatives, Prof Chudi Uwazurike has said that his position in the lower legislative chamber in the National Assembly is not under threat.
Following last Friday's Supreme Court ruling asking that the matter between Prof Uwazuruike and his challenger and former member who represented the Federal Constituency in the last dispensation, Chief Austin Nwachukwu be referred back to the Federal High Court in Owerri, for fresh hearing, some National dailies reported that Prof Uwazuruike has been sacked.
According to an aide to the Havard-trained university don turned politician, Eli Dibia, there is no iota of truth in the publication that Hon Uwazuruike has been removed. "It is part of the evil machinations of his detractors who do not want Prof Uwazuruike to deliver of democracy to his people. Austin Nwachukwu did not contest the PDP primaries at Isinweke, Ihitte Uboma. During the primaries he merely withdrew and asked his supporters to back prof.
Uwazuruike stated that his boss emerged PDP candidate and later went ahead to win the position.
After INEC issued him with Certificate of Return, he was subsequently sworn in alongside other members of the House of Representatives.
Few weeks after, Uwazuruike's spokesman noted that Nwachukwu employed certain tendencies to distract the honourable member by making fictious claims. Part of the claim is the court case instituted by him claiming to be the authentic PDP candidate.
At the Supreme Court, the judges ruled that the matter be referred to the Federal High Court as it has jurisdiction to hear the matter.
"That ruling does not mean victory for Nwachukwu or removal of Prof Nwachukwu as erroneously created by a section of the press. We are only returning to the court to treat the matter", the aide added.
The three PDP Chairmen of the affected LGAs have unanimously agreed that their candidate for the Reps seat is Prof Uwazuruike. The Chairman who represent Obowo, Ihitte Uboma and Ehime Mbano Chapters of the party disowned Nwachukwu stating that their flag bearer was Prof Uwazuruike in 2011 election.