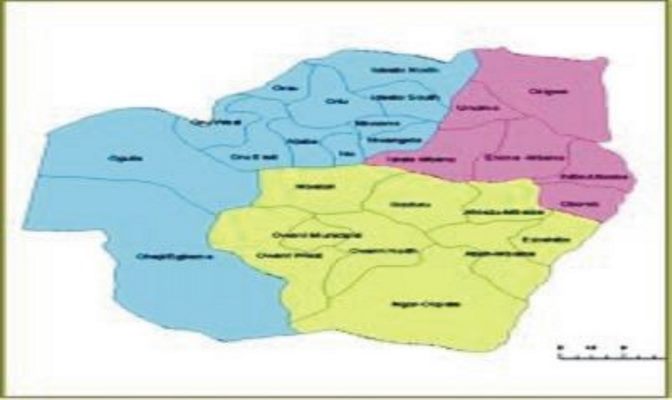 By Peter Uzoma
The people of Ejemekwuru in Oguta LGA for some days now have been searching for the whereabout of a 57 year old Pastor Gabriel Okwudigbo accused of stealing.
 The said Pastor is suspected of looting the property of a 67 year old blind woman, Mrs Ednah Nwafor, under the guise of praying for her to regain her sight.
According to a source who narrated the incident to Trumpeta, on condition of anonymity, the said Pastor though tagged fake, hails from Umuotumowuru Umuebe and has been duping people under the guise of praying for them.
 On that fateful day, Pastor Gabriel visited Mrs Ednah Nwafor at her Umungwara Umuebe village for prayers to enable her get well.
 Mrs Ednah disclosed that on that day, the Pastor came and gave her something to hold and next she had was continuous shouts of " receive your sight, receive it, I heal you, receive it, habababa!" She said she later realised that the purported prayer was recorded.
 Our narrator hinted that on one Afor Agwa market day, a co-wife of the blind woman went to market, saw some wrappers slated for sell and accosted the seller. In an ensuing argument, the trader admitted that the wrappers and other items were sold to him by one Pastor Gabriel of Ejemekwuru.
The news reached home but Pastor Gabriel was nowhere to be found again.
 Later the community got wind of where he was and lured him back on the pretense that some sick persons needed his prayers badly.
 He returned and was apprehended. In the course of answering to questions flavoured with torture,  he confessed to the stealing charge as well as made other revelations.
 It was further discovered that that the childless blind woman's trinkets and other valuable belongings have been removed by the Pastor during his prayer visits.
The Pastor is a bachelor.